Off of the dining room and kitchen is the sunroom.
This room used to be a covered porch, but was enclosed as a sunroom by a previous owner.
I felt like this room had so many beautiful details, but they didn't go with each other. The brick wall is beautiful, but doesn't look right with the shiny marble floor. The wood beadboard walls could be pretty, but look funny against the rustic wood beams and columns.
That ceiling is perfection though!
Even though the floor tile is not what I would've picked for this house, we didn't see a reason to replace it. I knew I would be painting the brick a soft white just like the rest of the exterior, and the brick added in the master bathroom, which would go so much better with the black/brown & white colors in the marble floor.
We left the rustic wood columns and beams, but painted the French doors and wood beadboard walls a dark brown/black – the same color as the exterior doors and trim. My mom is a saint and scraped paint off of all 180 of those individual panes of glass! My Grammy scrubbed the floor tile and found a product to restore the shine. It was a huge improvement over the dull, cloudy look before!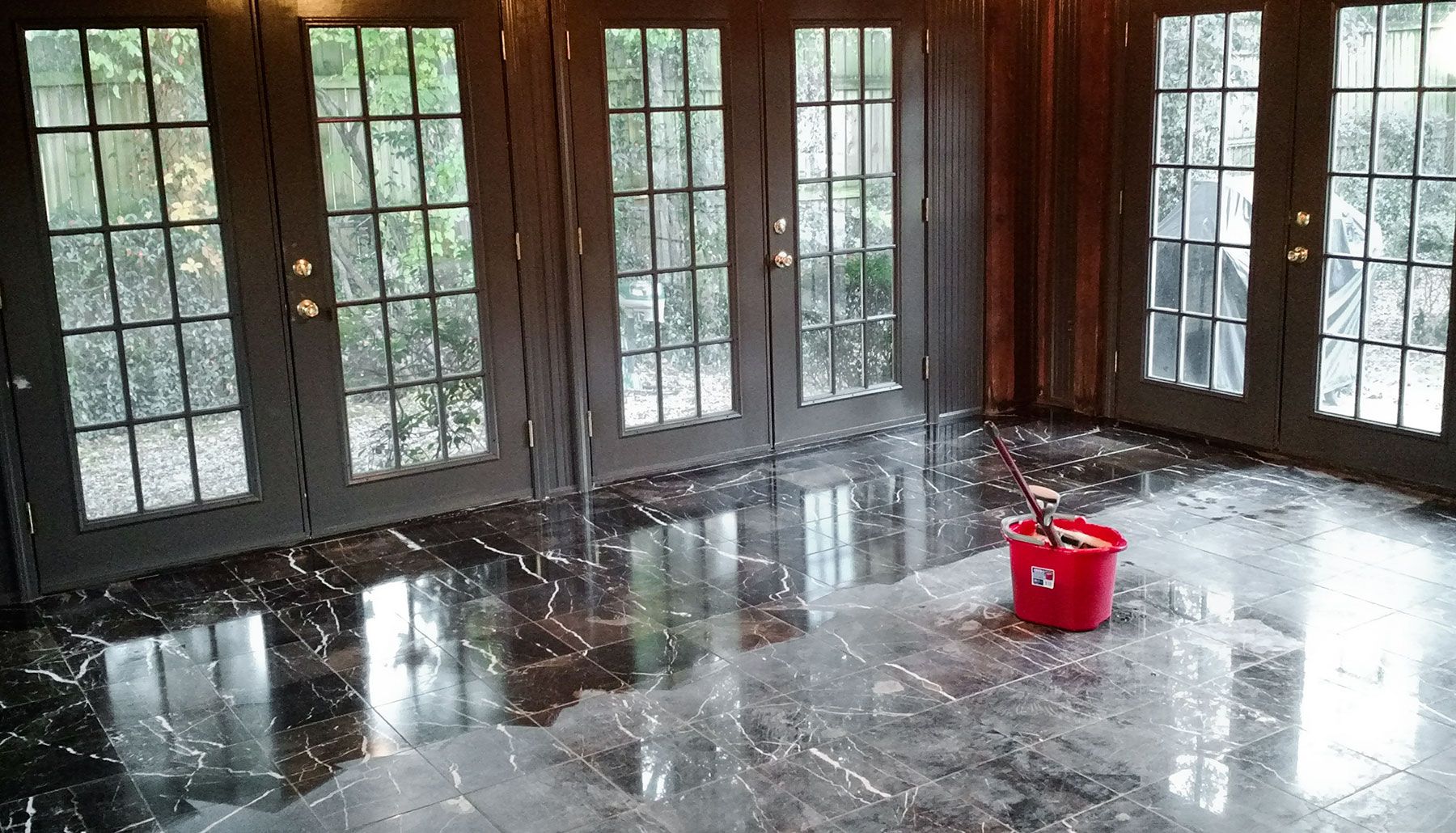 In the end, I don't even mind the floor so much!
We considered making this space heated and cooled, removing the doors to the dining room and kitchen, and putting down hardwoods here to warm it up. But ultimately we decided to leave it up to the next owner to choose how they wanted to use this room. I thought that if somebody really wanted the living room to be a more formal space, this room would make an amazing family room!
With those simple changes to eliminate some of the clashing elements, the sunroom looked so much more cohesive in the end!
Brick: Sherwin Williams Aesthetic White
Trim, Doors & Walls: Sherwin Williams Black Fox
Check out other posts about our Montgomery flip here!
Related posts: