I hope you won't mind another post with some more paper clay project ideas! I was in a crafty mood and decided to go ahead and make a bunch of different items at once, especially since the kitchen was already a mess from my lamp! Check out my paper clay lamp post for the "recipe" needed to make these!
First up – I used these large plastic pretzel containers as a base to make two vessels.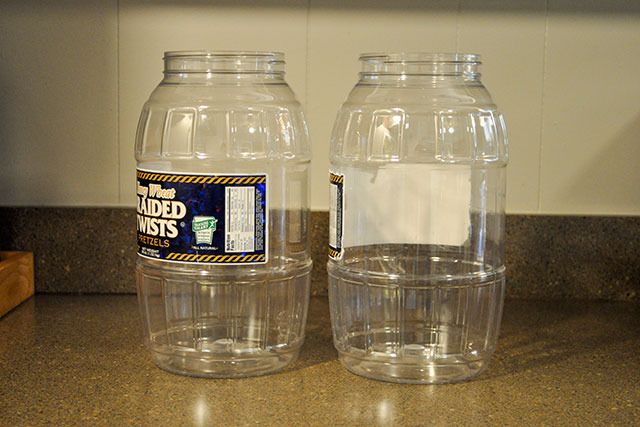 I flipped them over and covered the bottom first.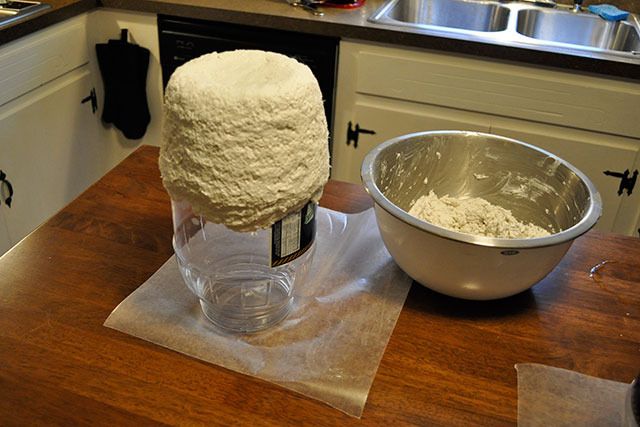 Once that was dry, I covered the rest.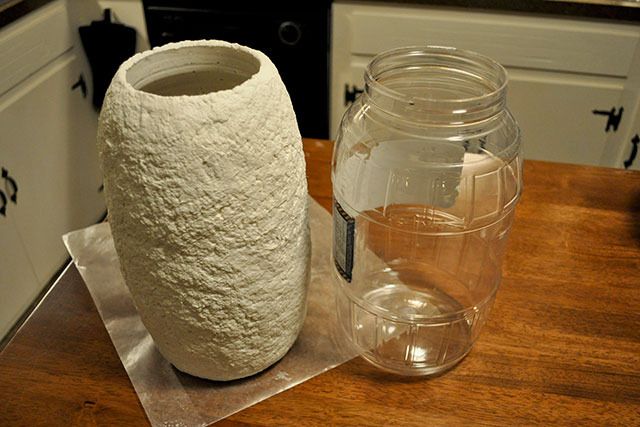 I ended up doing a second coat of paper clay just to smooth things out.
After they dried, I added two shades of watered down paint.
I think it makes for a fun before & after!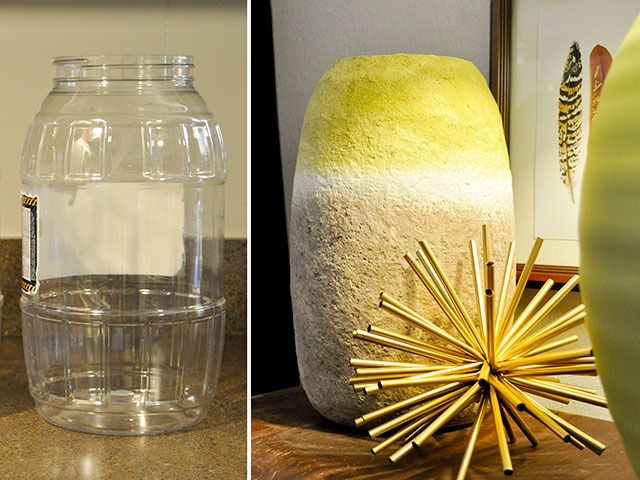 This is a little planter that I bought from a thrift store a few years ago. I was tired of it, so it was about to head back to a thrift store once again. Instead, I decided to paper clay it!
I covered the exterior in the paper clay and then used my finger to make little round indents in the surface.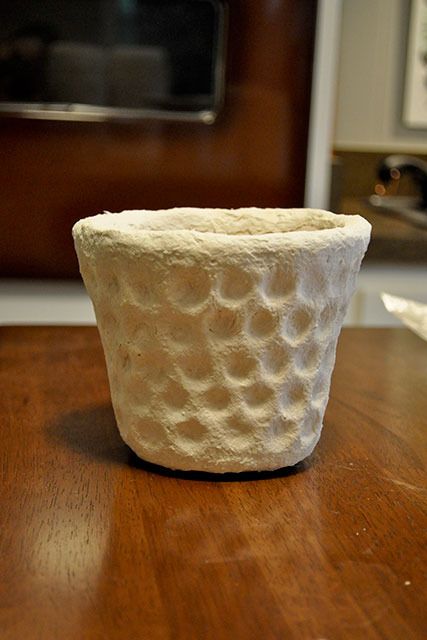 Then I painted some imperfect little spots.
Pretty cute, right?
I love the new look! As a heads up, water will make the paper clay soggy again – which makes it great for clean up, but just know that you shouldn't use these items where they might get wet, like near a sink. Of course that means that it won't hold water on it's own, but it's great in a situation like this where it's just an outer covering on something that already impermeable.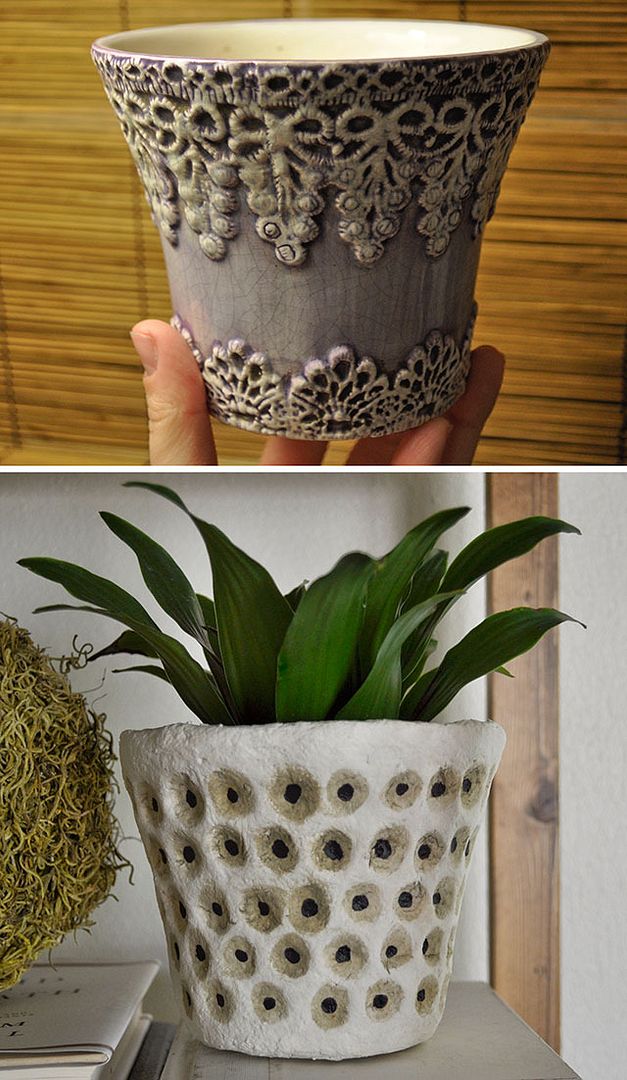 Next, I made a plant stand. I used liquid nails to attach a small plate to an oatmeal container.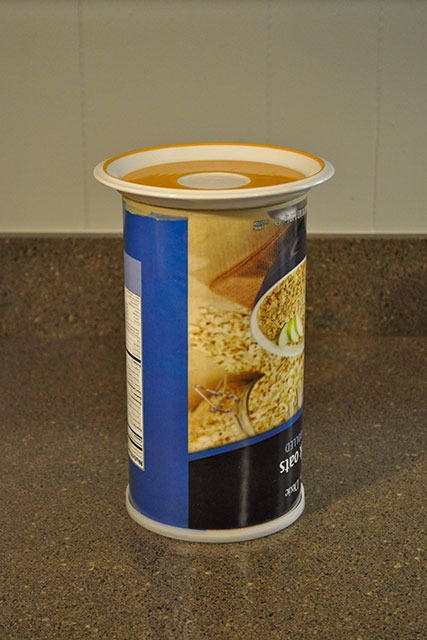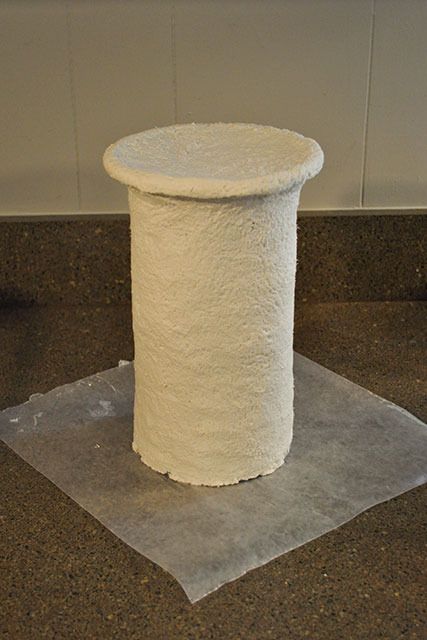 I used a fork to create texture. Dipping it in water helps it not to stick to the paper clay.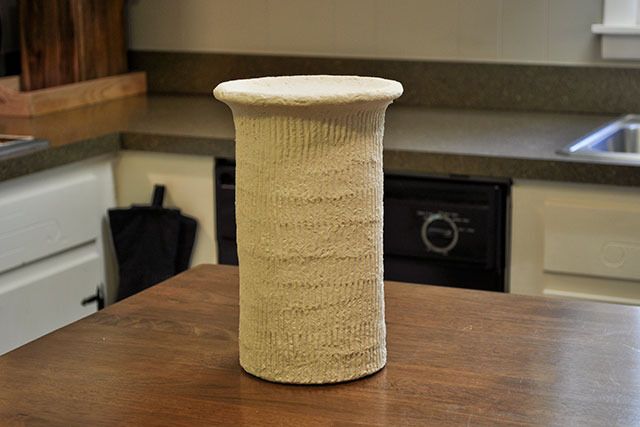 This one I decided to paint purple.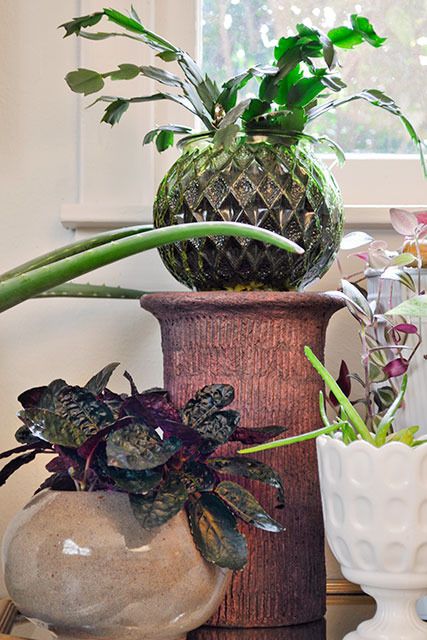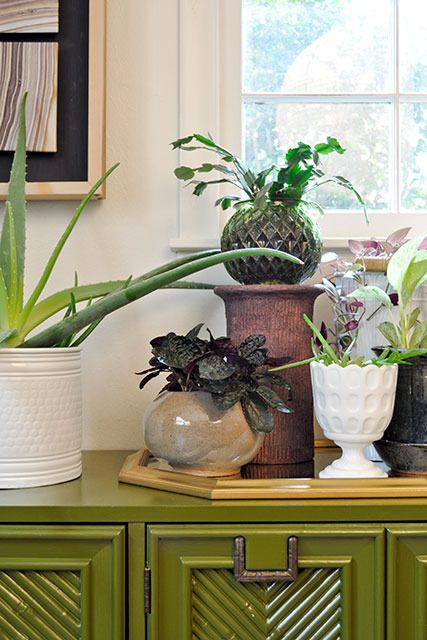 Kinda neat!
Next, I made another planter from this plastic food container.
This time I used a wooden meat tenderizer to make a waffle texture.
I painted it a light green-gray and then used some gold Rub 'n Buff on a cloth to add some metallic shimmer.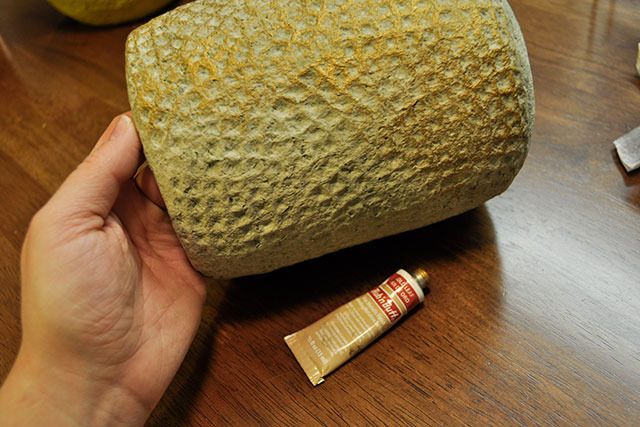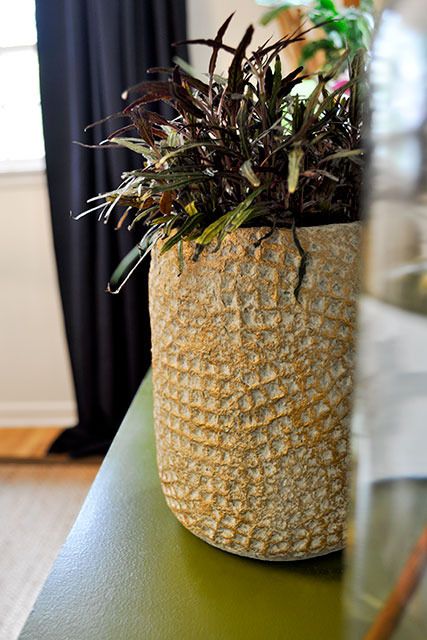 I love this way to reuse a plastic jar.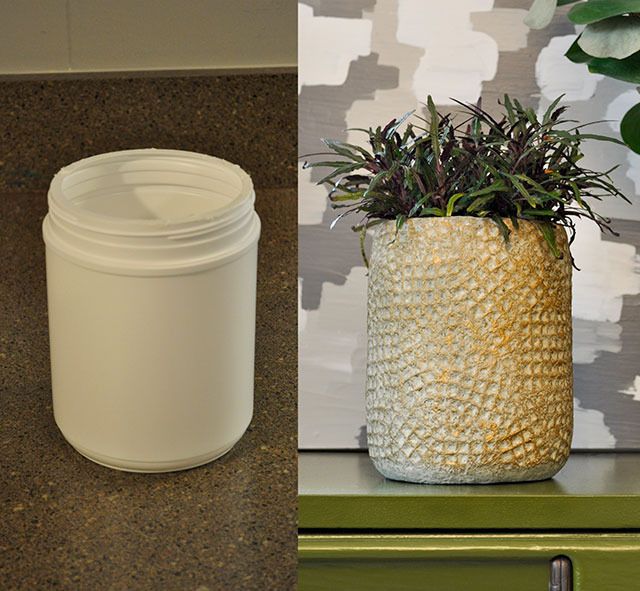 My last project was a pair of large pillar candle holders. Just like the plant stand, I used liquid nails to glue thrifted plates to metal coffee containers.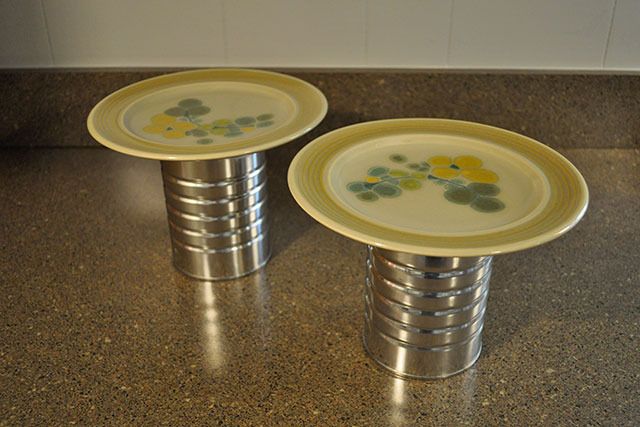 I covered the top of the plate with paper clay first. When that was dry, I flipped it over to do the bottom half. I used a spoon to create dimples in the surface – again, dipping the spoon in water to prevent sticking.
I painted them gray and then went back wish a darker shade to emphasize the little craters.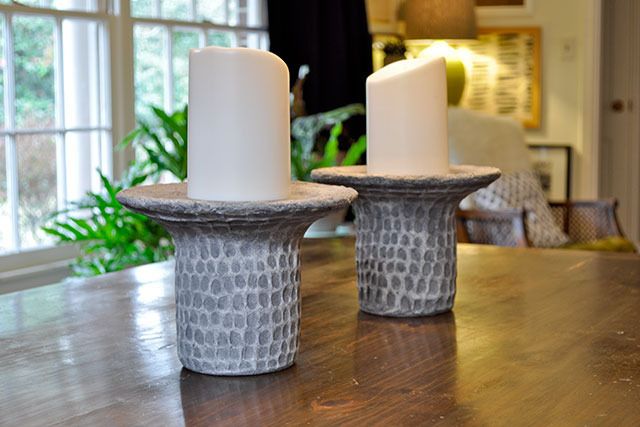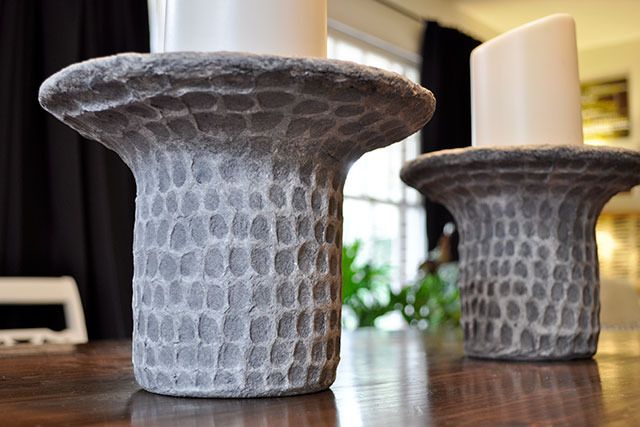 These are definitely my favorite!
Hopefully these projects can get your wheels turning about the possibilities with paper clay! I promise this is my last post about it…for now 🙂
Related posts: