I have so much I need to show you but I keep stalling because I don't think anything is blog-worthy yet. I guess I should just get over my perfectionism for the sake of a post! Here I go. I've been working out putting together the guest bedroom. I'm still just excited that we have a space for guests now!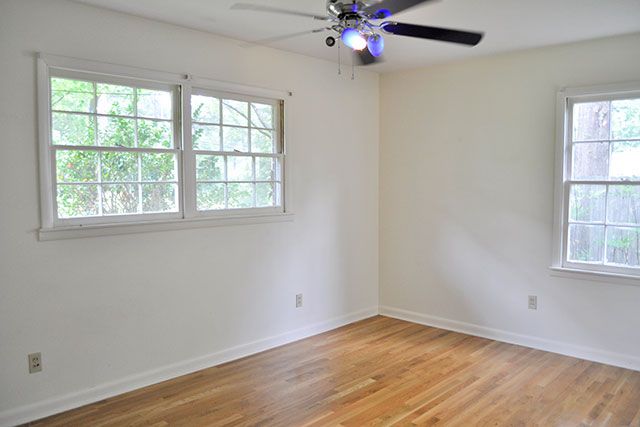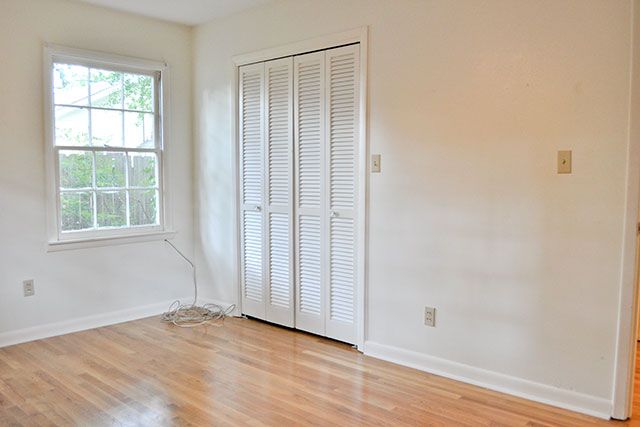 Sadly, it sat like this for awhile with just a mattress on floor, but I whipped it into good-enough shape for my family to visit the other weekend!
I started by snagging this beautiful bed off of craigslist. I didn't realize it would be quite so low, but I really love the headboard and that it also has a footboard and wood side rails.
Now I have a better idea of what I want this room to look like. These are the basic colors – dark green/teal and peach as the main colors, with some dull army green and blue-violets added in.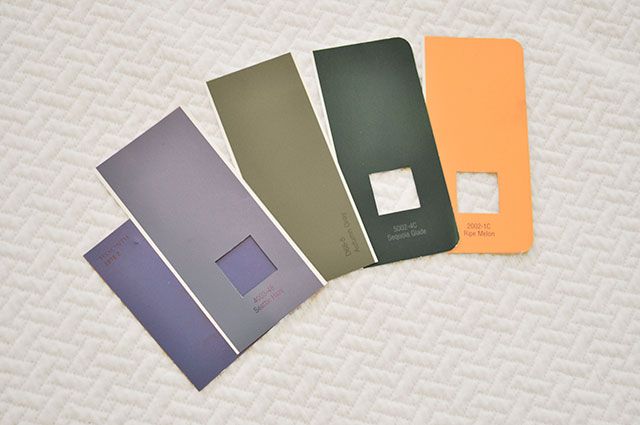 Here's how it's looking these days. For now I'm using the the jute rug from our old kitchen and switched the bedspread with the white quilt from our room. I'm looking for some matching nightstands and plan to paint them the dark teal color. I found a mid-century pair that was PERFECT, but somebody snatched them up before I could, so the search continues.
The old windows from our wedding ceremony backdrop are in here at the moment, but I want to use them on our patio instead, so I'm thinking I'll do some GIANT art or a big leaning floor mirror on that wall.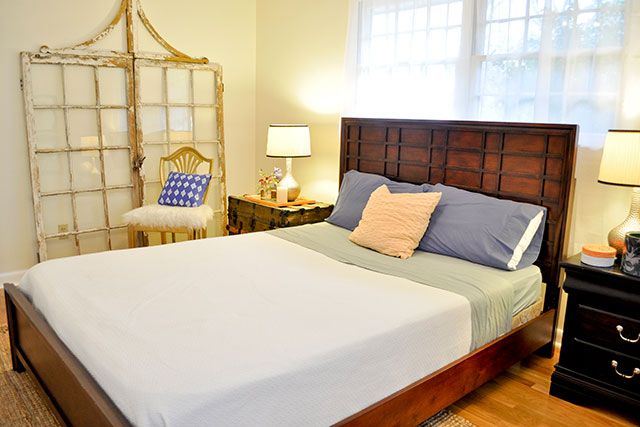 I put some marbled paper behind a painted thrift store frame to function as a tray. The Pier 1 lamps were a birthday gift. Love the hammered metal base.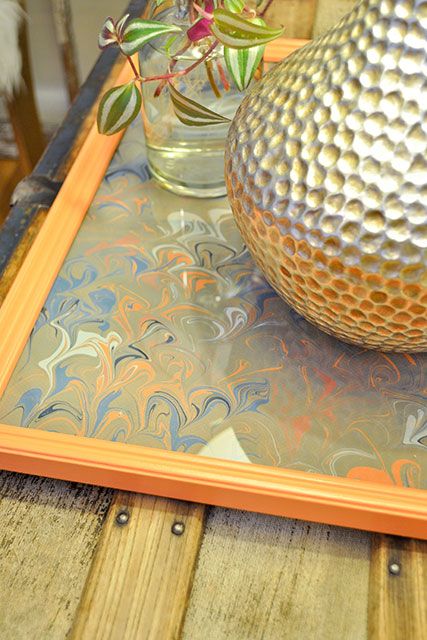 That cute little harp chair was given to me from my grammy, and she gave me her blessing to do whatever with it. I stapled a faux sheepskin from Ikea over the seat and spray painted the frame gold. Phil just cracked up when I showed it to him. He calls it our Scarface chair, haha. I think it's cute 🙂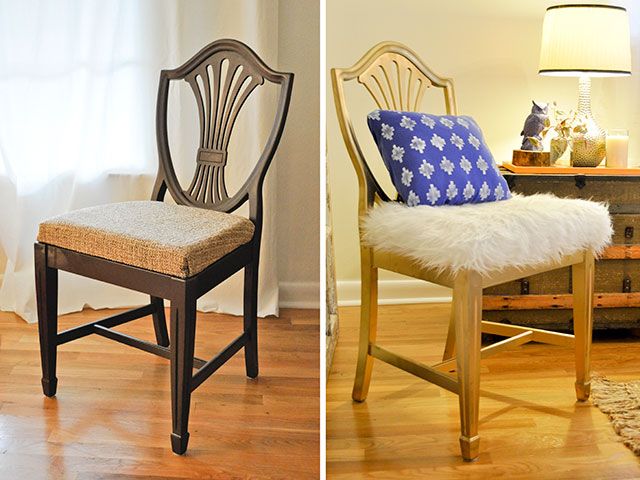 And that pillow was a little project too. I had an idea to paint this moroccan-ish pattern, so I grabbed an old shirt from my donate pile (because the color was perfect and I needed fabric STAT) and started covering it in these little shapes. I kept the brush fairly dry so the shapes weren't fully covered in paint.
I just used regular wall paint, so I wouldn't recommend this for your everyday pillows because yes, it feels like paint. Sometimes I get these ideas in my head and I feel compelled to do them IMMEDIATELY, even if it's not the best way. But if you mixed your paint with some fabric medium, I think it would turn out great. I still haven't gotten around to cutting & sewing it…whoops.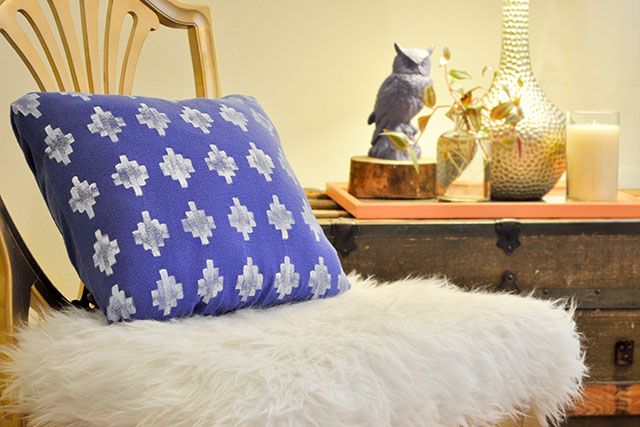 Next on my list is making curtain panels. I found this cute little store in Prattville with a big section of vintage fabric on clearance (and clearance = within my budget). I'm trying to decide between these two peach fabrics. This one is so light, but I really love the pattern, so I'll forgive it. I'm leaning towards this one, as long as there's enough there in the store.
I'm thinking this one might be my back-up plan. I don't know if you can tell from the photo, but the little shapes have teal and periwinkle in them, which is perfect! And I like that it would read as dots from far away, but up close it would be more interesting. Ahhh, now I can't decide. What's your vote?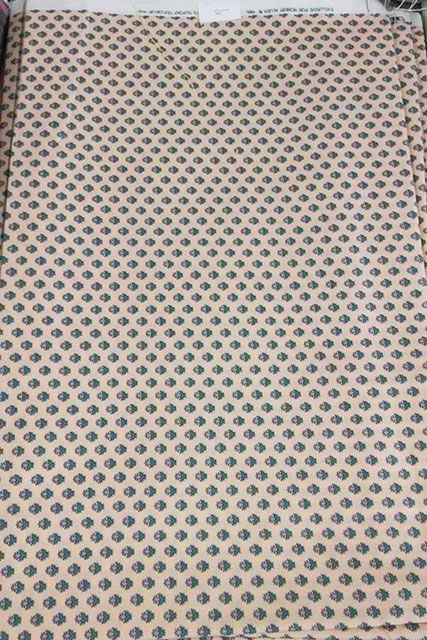 Related posts: