I just wanted to pop in with the final before & after post for our kitchen renovation (and put an end the saga!). We wanted to update the kitchen as much as we could on a very limited budget, so the main theme throughout this entire process was always CHEAP. So of course there are some things that I would've done differently if that wasn't as much of a factor, but regardless, we are pretty proud of what we accomplished! I'll refresh your memory on what the "before" kitchen looked like –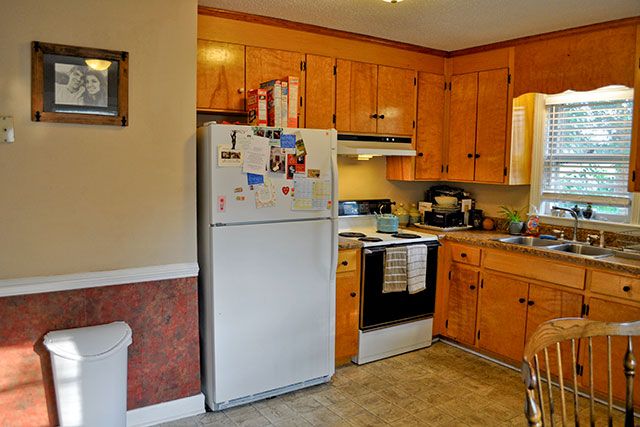 For a temporary fix, we removed the burgundy wallpaper, painted, and hung some art.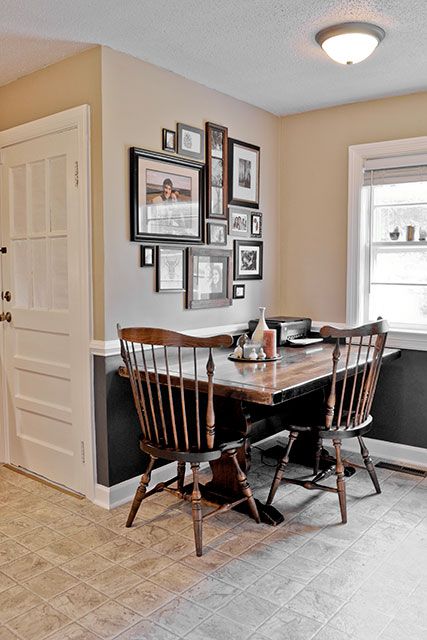 Then, I applied frosted window film over the kitchen sink window to let in as much light as possible without sacrificing privacy.
Once we were ready to tackle the kitchen renovations, I came up with a design plan inspired by my colorful vintage recipe box.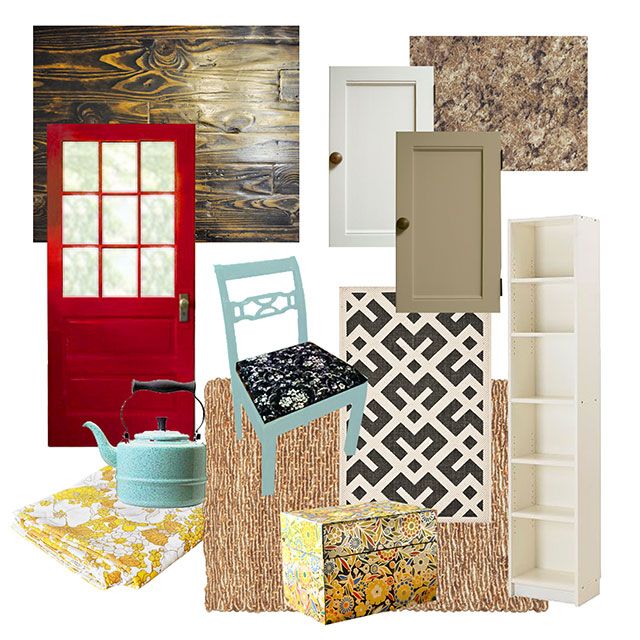 We removed the chair rail, repaired the walls, and painted everything white for a really fresh & bright look.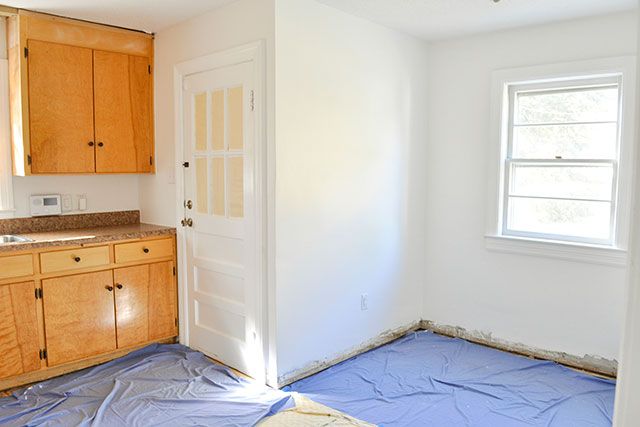 The most dreaded task was our floors. We knew that hiding underneath many layers of linoleum was the original hardwoods, but unfortunately they were covered in more awful tar paper (just like in our bathroom renovation). But the hours (& hours) spent scraping, sanding, staining, & sealing were worth it to reclaim the original flooring, and it really saved our budget.
Next, I gave the back door a vintage look with new red paint and textured window film.
Then we reworked the old swirly header over the sink to look more current & installed a light fixture (scored at a Habitat for Humanity ReStore for $2!).
Next I brought in a new jute rug for under the table and some chairs bought off of craigslist.
I made the patterned curtains using a thrifted vintage bed sheet and hung them from a rod made from electrical conduit.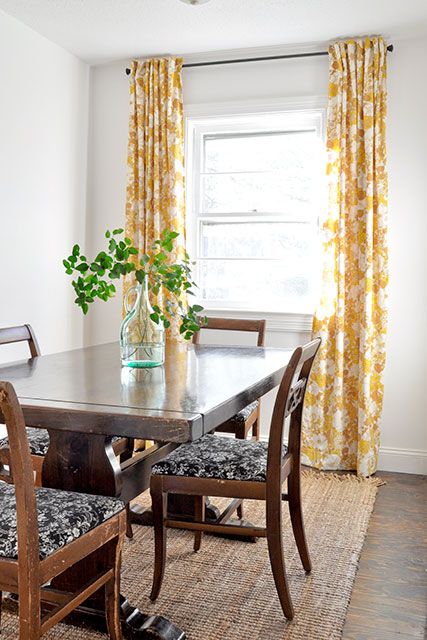 The cabinets were the next major task on the list. We were very fortunate to have my family volunteer to come down from PA to help us out. We used inexpensive yardsticks to create trim on the existing flat cabinet doors, then sanded off the marks and numbers before priming and painting with a two-tone effect.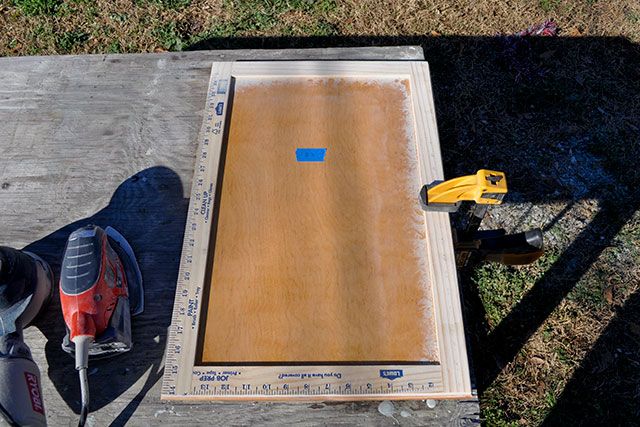 Finally, I gave the pantry door a new look with some leftover glossy black paint and new knobs.
And here are the afters –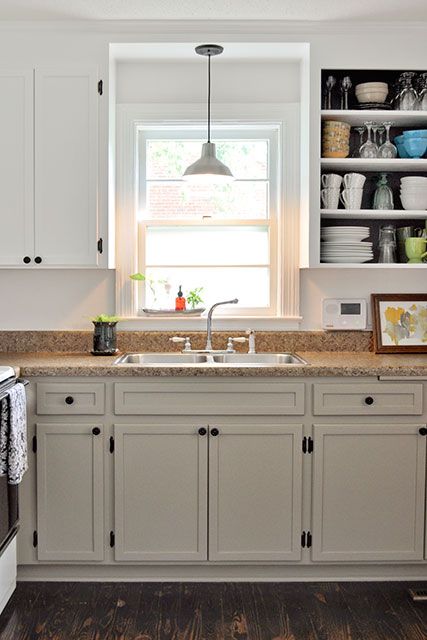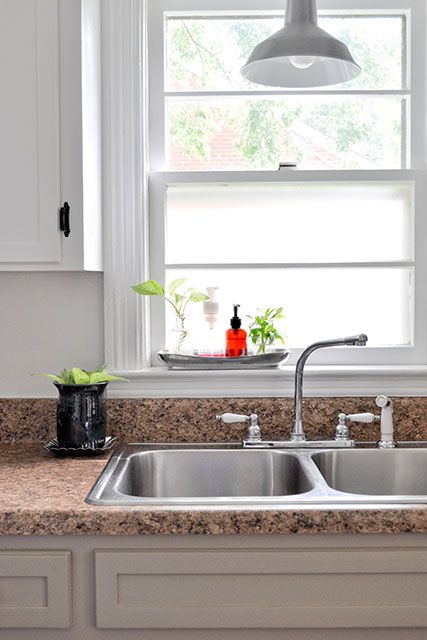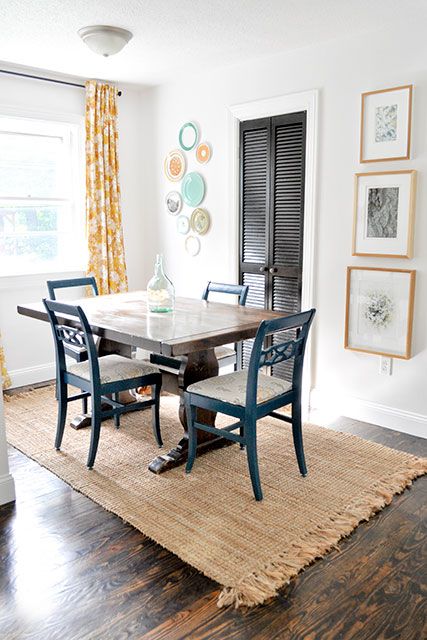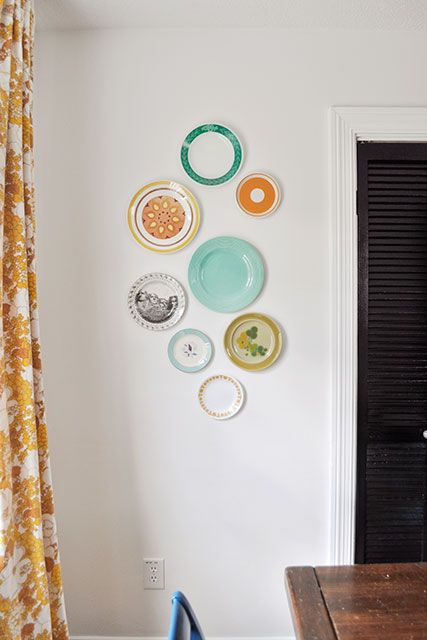 You might've noticed that the craigslist chairs got a new look too with a few cans of spray paint & a yard of fabric.
Here's the budget breakdown for how we squeezed all this in for about $500!
COST
Frosted window film: $10
Paint & spackle: $33
Refinished floors ($129) & new baseboards: $185
Red door makeover: $36
Pendant light ($2) & ceiling plate: $7
Jute rug: $67
Vintage sheet curtains & conduit rod: $8
Cabinet updates: $108
Pantry door: $0
Chairs ($40) & makeover: $55
GRAND TOTAL: $509
And the before & after's put together for your pinning pleasure 🙂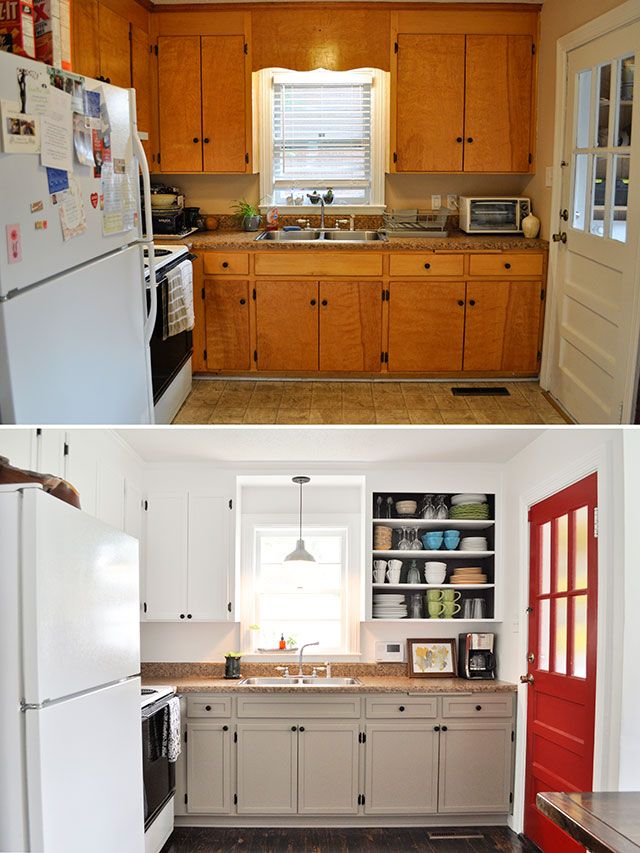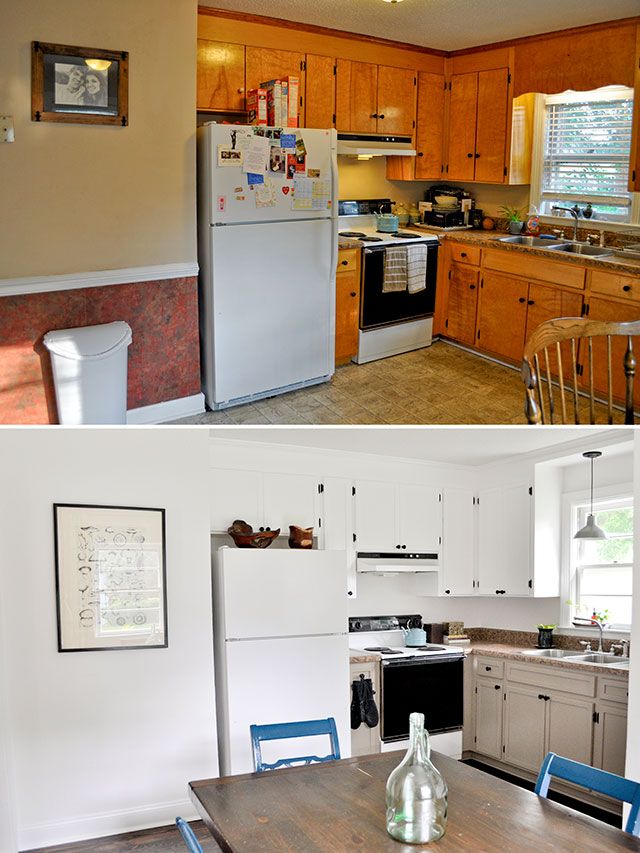 Hope you like it as much as we do!
Related posts: