It's about time I kick off the house project catch-up fest!
When I painted the living room, I left the inside of the front door untouched because I knew I would want to paint it something other than white.
Almost 2 years go by…and I finally got around to painting that door! I hopped on the black door trend & painted it a dark, glossy shade.
Ooooo, dramatic. I'm bringing in a lot more black accents throughout the room, so it will make more sense when you see it all together.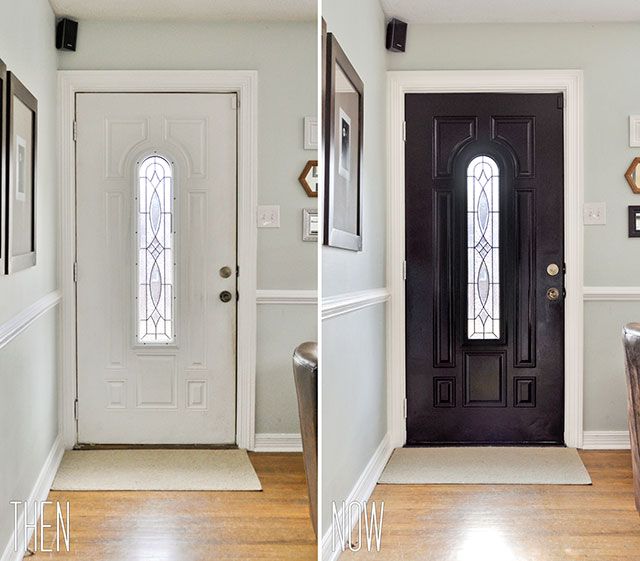 While I had the brushes out, I decided to tackle the boring white door to the laundry closet in the kitchen.
Better, don't you think?
It originally had a painted wood knob, but I replaced it with two ceramic knobs for a more symmetrical look.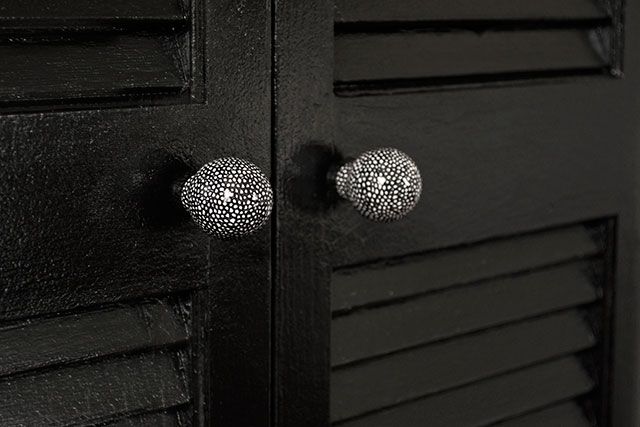 They were actually two plain white knobs, leftover from the great cabinet transformation. I used sharpies to fill the surface with little circles. It was completely inspired by these Easter eggs at Design*Sponge. I love how they turned out to have a speckled look!


The new look makes a simple laundry closet a little fancier!
What do you think? Do you have any black doors in your house?
Related posts: