I have a nice little jewelry armoire, but it was getting pretty crowded with items piled on top of each other. So I was looking to store my jewelry in a way that is both easy to access and easy to see everything I own. I decided that the wall space behind our bedroom door would be a good spot for a jewelry organization area because it's typically hidden, so there would be less visual clutter. But that doesn't mean that I didn't want it to be pretty, too!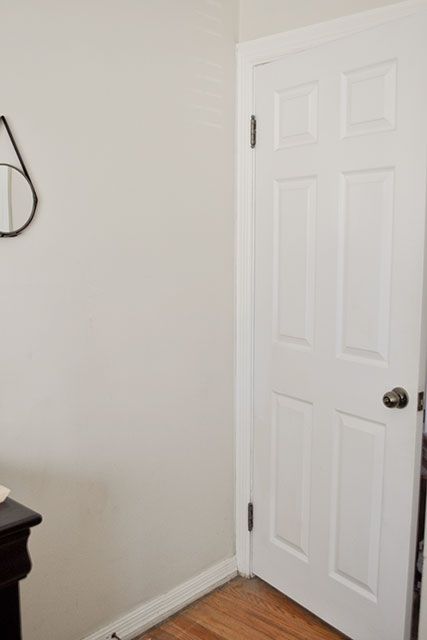 I started with two empty yellow/mustard colored frames that I stole from the living room gallery wall (yep, I changed that up again!). Our bedroom is neutral with pops of purples and mustard, so the frames work better in this room now.
I was inspired by Jen of i Heart Organizing when she used a decorative radiator grill within a frame for hanging earrings.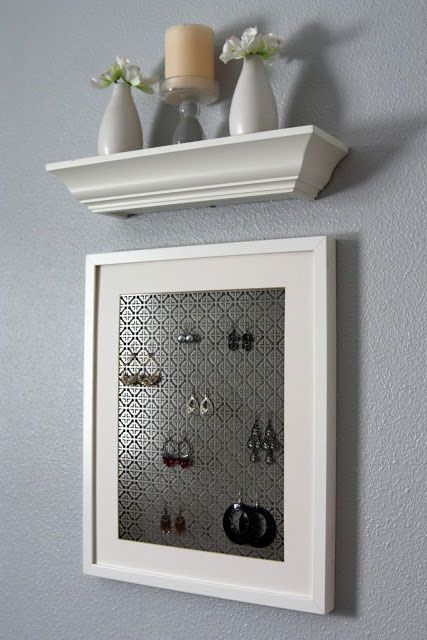 I was too lazy (& cheap) to drive out to pick up one of those, but I did think that I could use one of our disposable metal grilling sheets instead. They're just a couple dollars for a pack of 3, so they're very inexpensive, and I liked the simple polka dot pattern. THANKS Grill-O-Sheet! [insert cheesy grin & a thumbs-up]
The nice thing about these sheets is that they're very sturdy but very thin, and made to be cut with scissors, so you can easily trim it to fit inside your frame.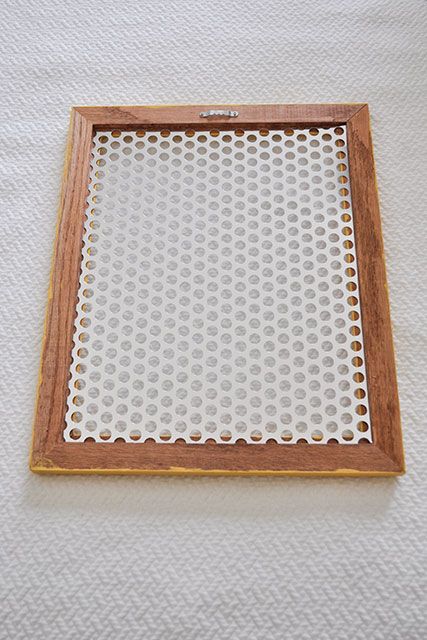 I spray painted one side gold, then used hot glue to secure it in place.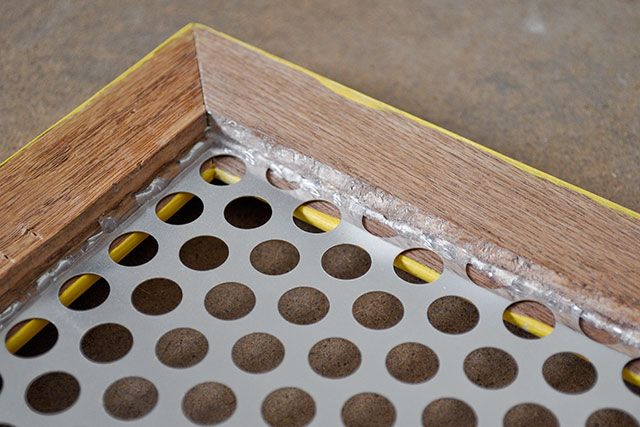 For my other frame, I wanted to use a different material that would be suitable for earrings with posts. I had some gold mesh ribbon that fit the bill, so I glued strands of that material in random criss-crosses over the frame.
Next, I needed something for necklaces. I cut down two scrap pieces of pine boards to be about the width of the frames.
I wanted it to look like old, rustic wood, so I used different items like a hammer, nails, and screws, to distress the boards.
I stained them with Minwax's Provincial. It's my new favorite stain – I think it's the perfect not-too-dark/light/orange/saturated hue, especially when you're staining pine, which can be tricky. I wish all the hardwoods in our house were this color!
For hanging the necklaces, I decided to use some white eye-hook screws that I had lying around. I spray painted them gold first, of course!
I love how the gold pops against the rustic wood.
With the boards and the frames hung, it's ready for jewelry. Don't the frames look kind of nice on their own?
But alas, these guys are here to serve a cause. The jewels! And by jewels, I mean my cheapo costume jewelry that I love 🙂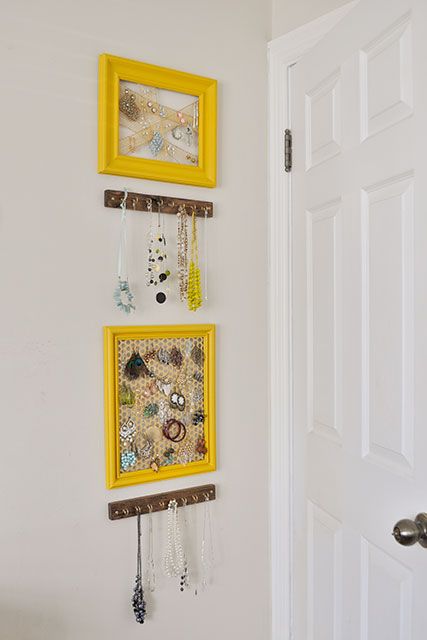 The mesh ribbon ended up working really well for earrings with posts, like studs, because the backs can clasp on the back without falling through.
The holes in the grill grate are perfect for earrings with hooks to dangle from.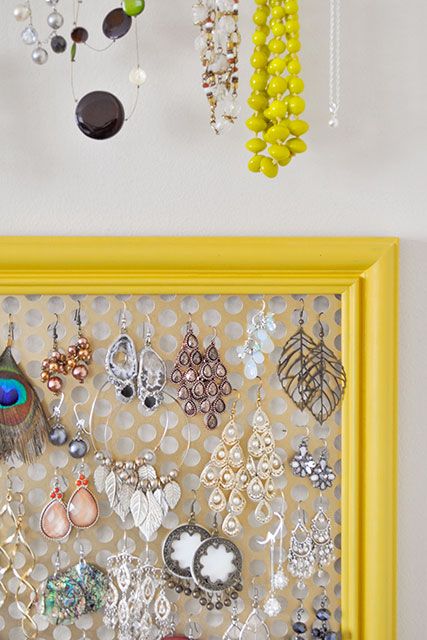 Now that all my necklaces have their own hook, I don't have to worry about them tangling anymore.
Two feet to the left, I store my bracelets and rings in little bowls on our dresser.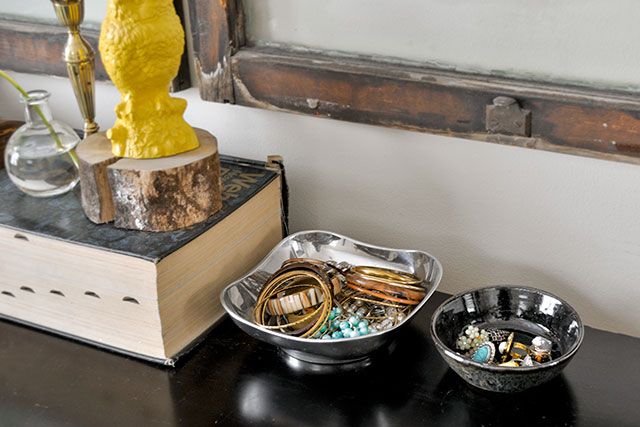 It's so nice to have all my jewelry neatly organized and so easy to see & access. Living in a small house, I've been trying to do better about only keeping items that are used often, and donate anything that isn't. I hope that this system can help me stay true to that, instead of hoarding old jewelry that never gets worn. What do you think? How do you store your jewelry?
Related posts: