Welcome to our Christmas home! I already showed you the outside decorated for the holidays –
And here are some snapshots from inside! I made a few simple boxwood wreaths to hang around the house using clippings from the yard.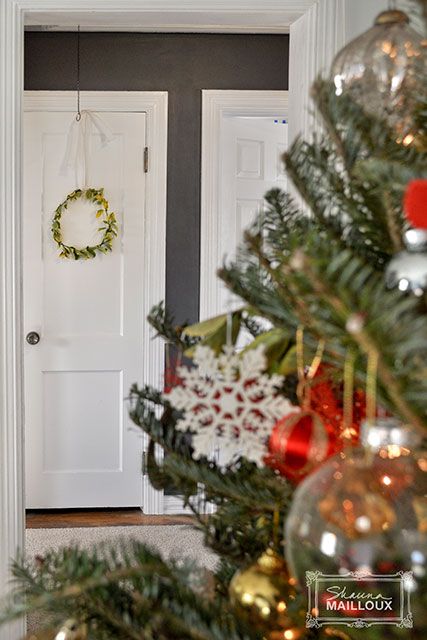 I default to scattering sprigs of evergreens and shiny ornaments.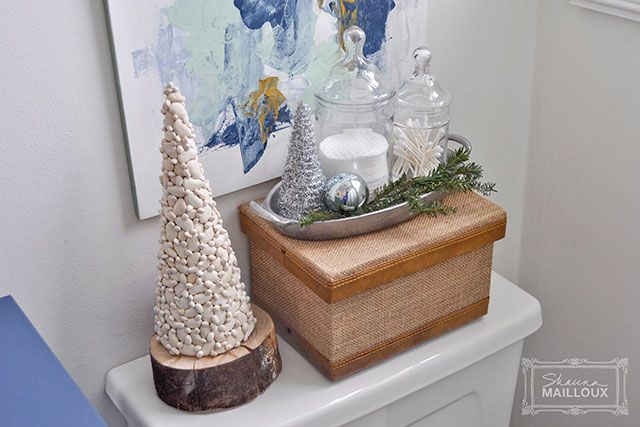 I don't think I've ever shown a photo of our bedroom on here before! This room has some projects on its to-do list, but I can show you these snippets.
My mini tree sits on an old metal bucket with a tinsel tree skirt.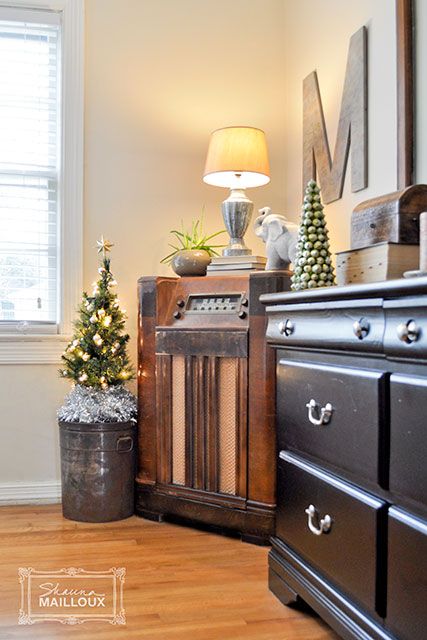 The kitchen was really fun to decorate after all of the recent improvements.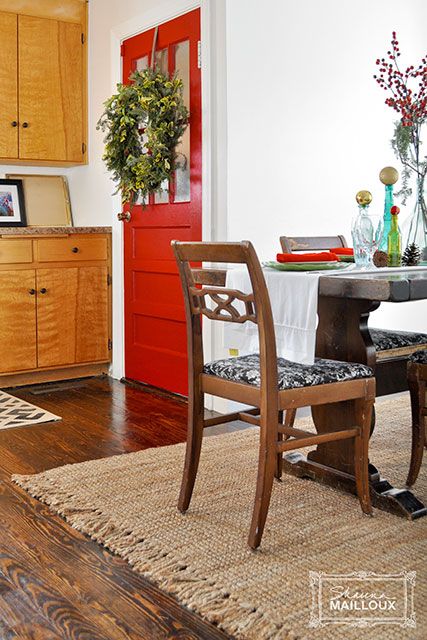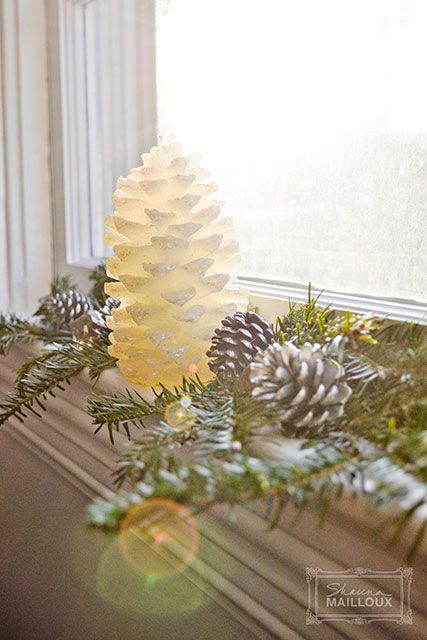 I made another wreath for our new red door out of evergreen branches, a few tiny pine cones, & more boxwood clippings from the yard. Can you tell that our boxwoods were a little out of control before I decorated for Christmas? Haha.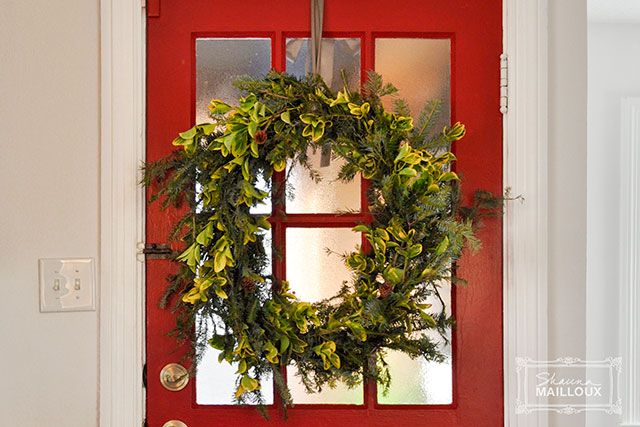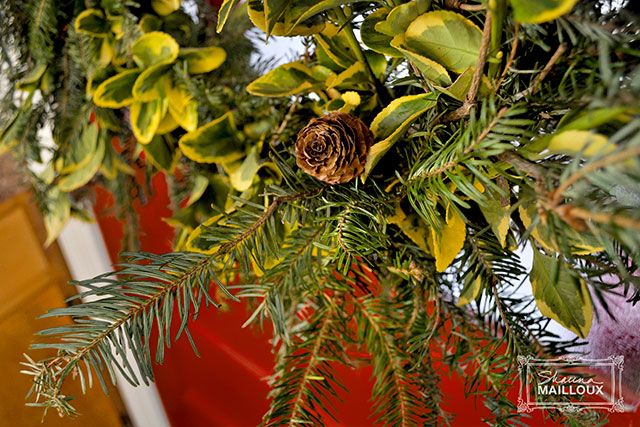 With the backdrop of our new rug, I loved decking out the table with a quirky, colorful, & festive setting.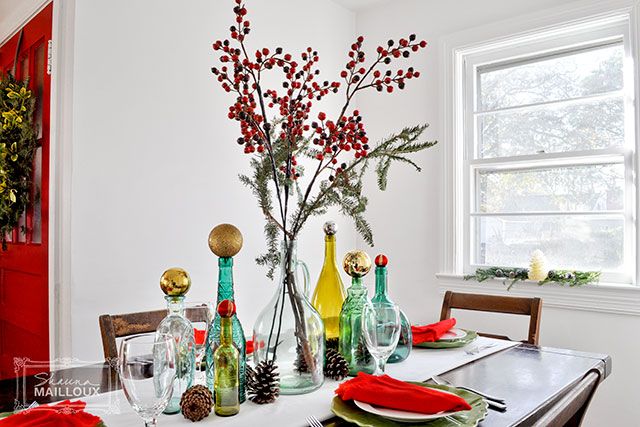 All of the items were things I already owned, except for the bright red thrifted napkins.
I pulled the items from the tablescape to put together a vignette for Emily Henderson's mantel contest. Like I mentioned before, you can still vote for me here if you'd like!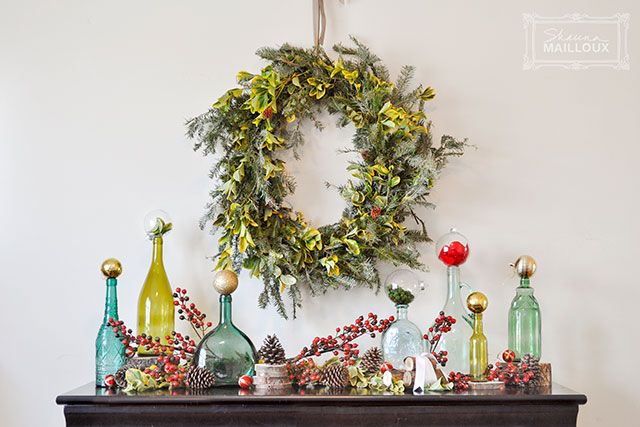 Our living room got punched up with some bright red accents just for this season.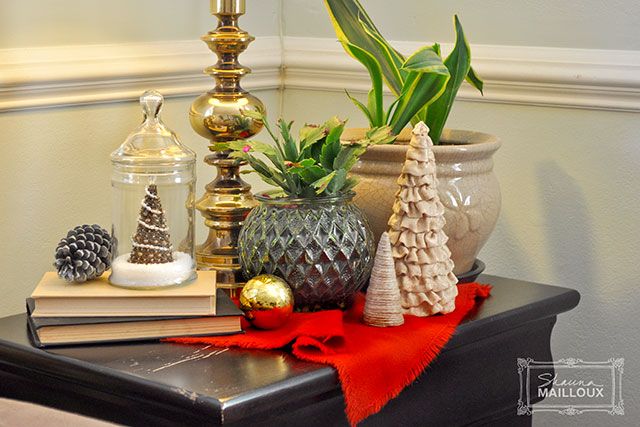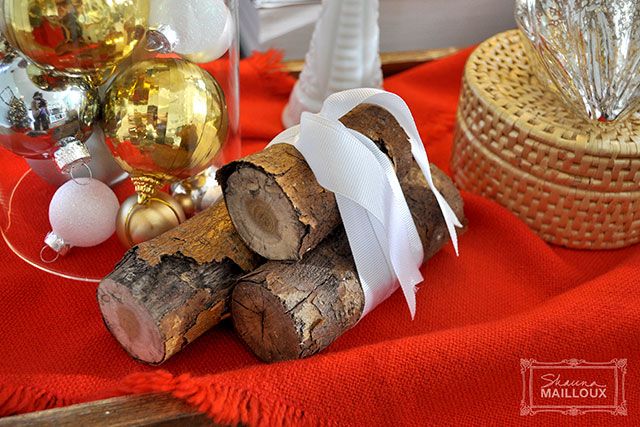 Can't take credit for the beautiful floral arrangement on our coffee table – it's the bouquet I had from my friend Melanie's gorgeous wedding a few weeks ago!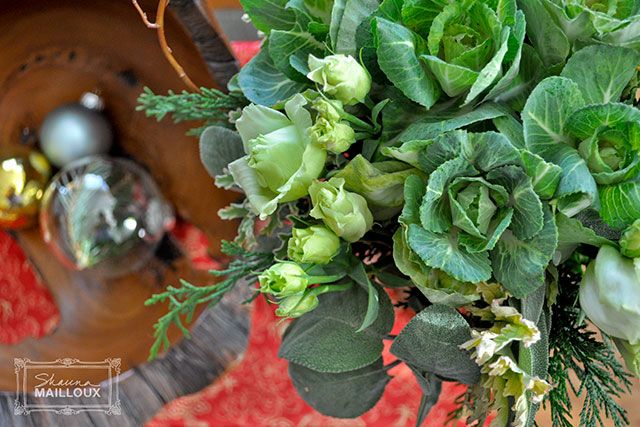 I made a few simple changes to the gallery wall to make if feel more merry.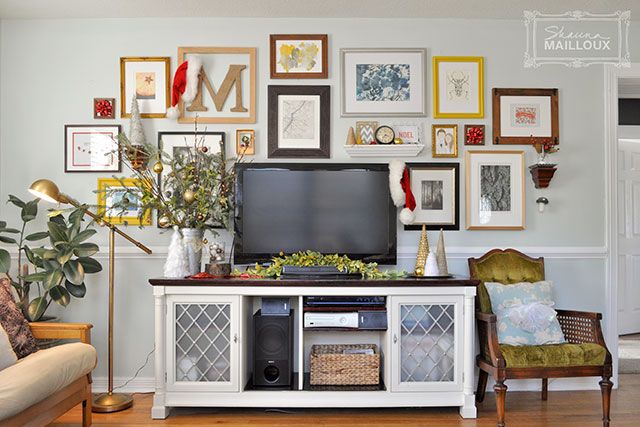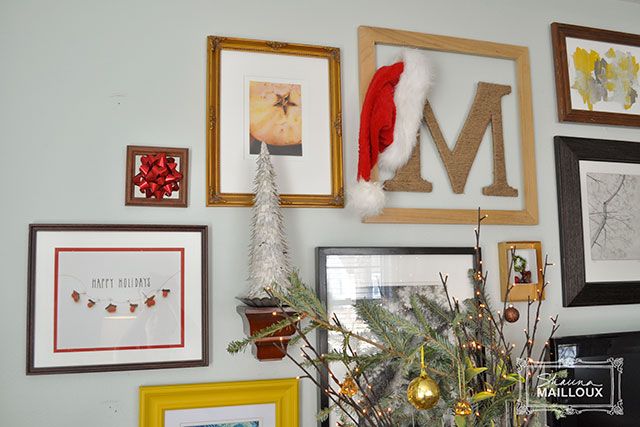 Yep, more boxwood clippings and some billy buttons for a garland. Like I said, those shrubs really needed trimmed!
Lastly, the tree! I made the frames on the wall look like presents to complete the Christmasy look.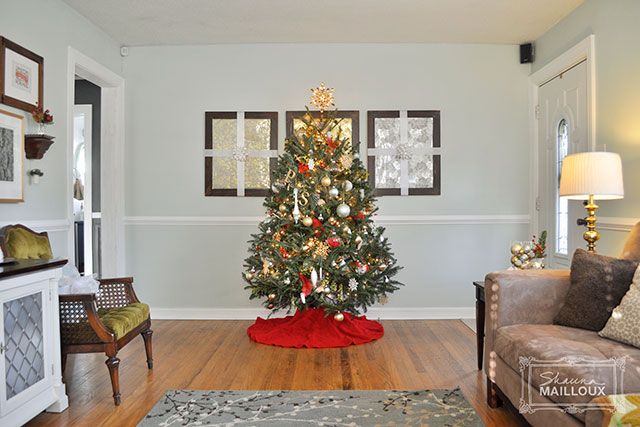 I wanted to use all the ornaments we had on our tree last year to avoid spending much on any new ones, but I did find some small bulbs, large glittery snowflakes, and a red tree skirt at a thrift store to punch it up a little more this year. I like my Christmas trees totally decked out! My goal next year is to make a big garland to add to the mix.
I decided that our new tradition would be to make an ornament from a slice of our Christmas tree every year (Pinterest idea, of course!).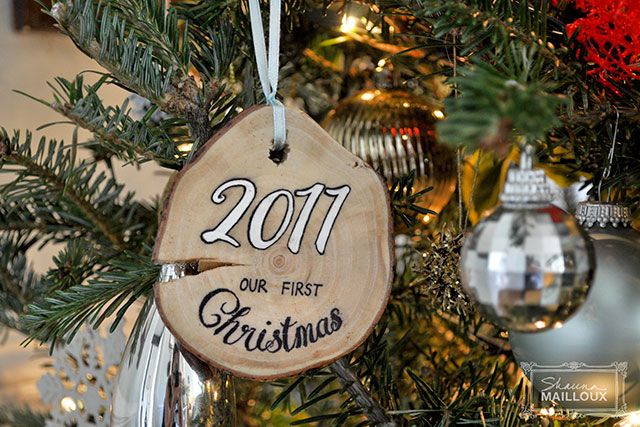 On the back, I'm going to write highlights from every year so our tree will be covered in our memories!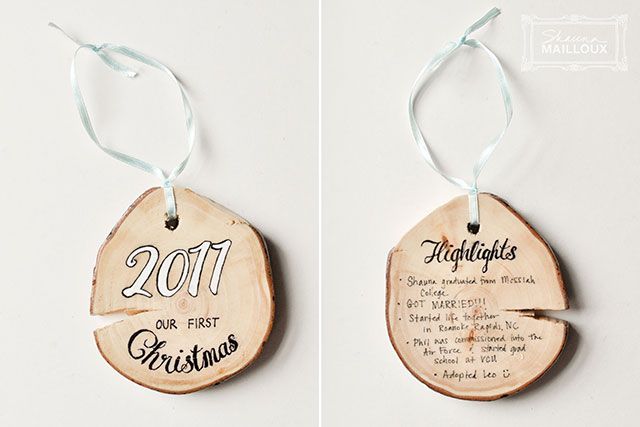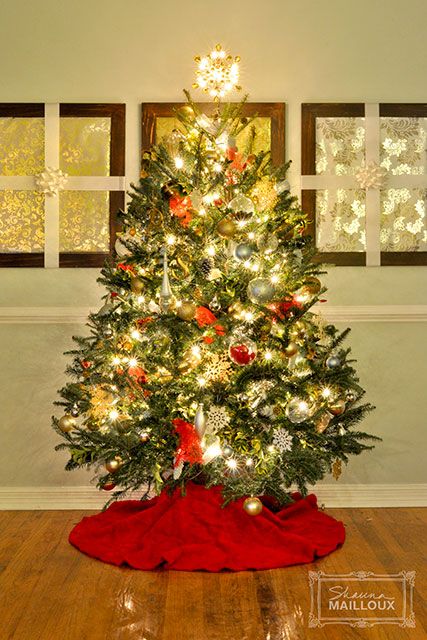 Hope you enjoyed the tour & are busy making Christmas memories with your families & friends!
Related posts: