I don't think I need to explain why we replaced our shower tile – I'll just let these "before" pictures do the talking –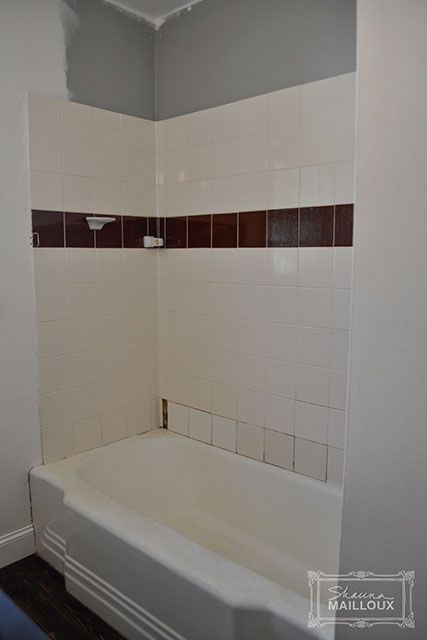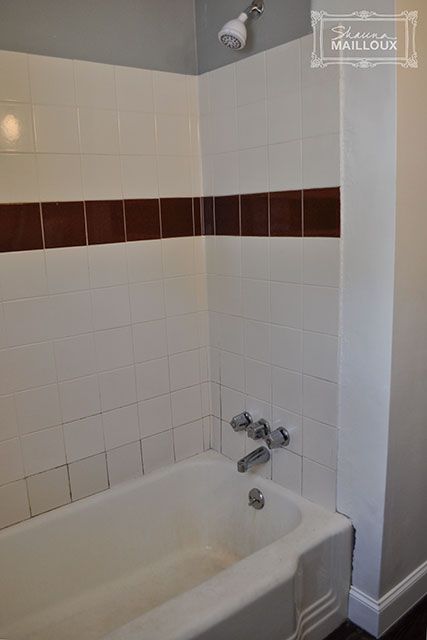 We happily ripped those gross old tiles right off the wall. Ready to see the horror movie set that we unveiled?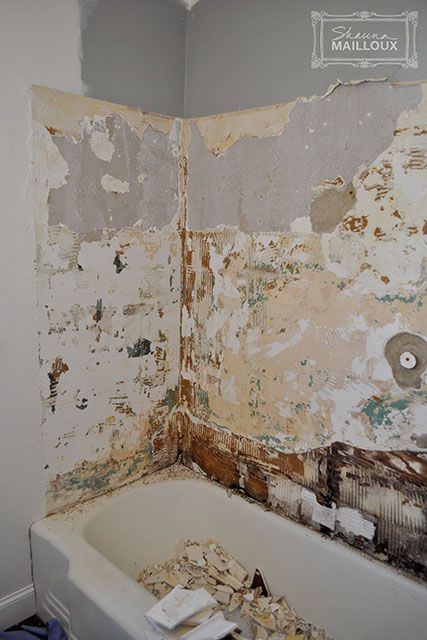 Yikes. First of all, there was evidence of multiple different colors of paint on the walls under the tile, which makes me think that there used to not be any tile there at all…? Hm. Second, I'm pretty sure that you're not supposed to install tile right onto the wall, especially in a shower. That would explain the mess, and the mold.
We decided not to rip the walls out to the studs because, well, we're amateur DIYers & that seemed too scary. (Looking back, it probably wouldn't have been much more difficult, so perhaps we should have.) Instead, we cleaned up the walls (& killed any mold!), then installed cement board over top of the wall. After caulking along the base, taping the seams & skimming them with thinset, we were ready for tile.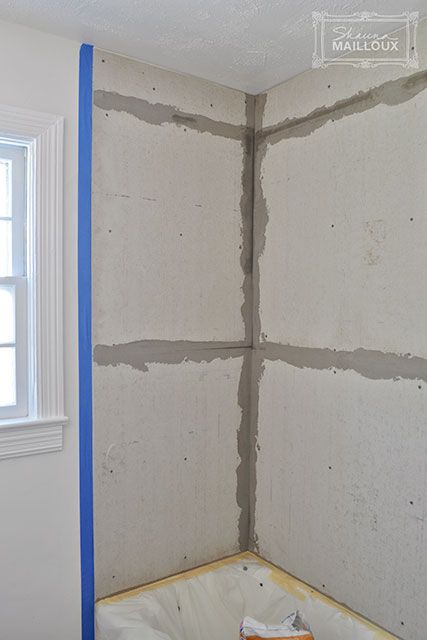 We were terrified to start tiling because we had absolutely no experience. And so we procrastinated on this undertaking for so.very.long…just like we did with every other aspect of this bathroom renovation. At least we're consistent. But in our defense, getting this started wasn't the easiest task, thanks to the "character" of an older home. Seriously, nothing is straight or level in this house. Art that hangs level looks wonky because the floor and ceiling aren't. Jaida peed in our hallway once, and it ran. Just saying.
Anyways, getting the first row of tile set along the bottom took us an eternity because we had to cut off skewed slivers so that the second row could truly sit level. But once we got those first few rows set and then found a system that worked for us, it wasn't so bad.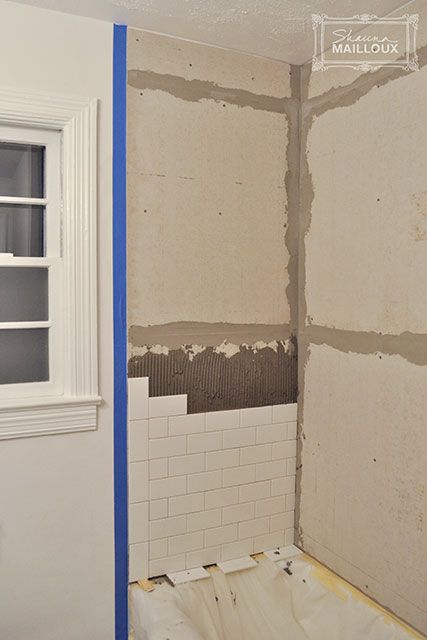 I mentioned in this post about our decision to use subway tile. It's trendy, but also timeless, with a vintage feel. And so affordable! We got ours at Lowe's for just $0.24/tile using a 10% off coupon. We decided to take it up to the ceiling to make it look more spacious.
Phil's job was to mix the batches of thinset & cut the tiles, while I set the tiles & measured for cut pieces. We were working in some pretty cramped conditions, especially with Leo & Jaida insisting to hang out in the bathroom with us. We were very grateful to be able to borrow a tile saw from our very sweet next-door neighbors, instead of renting one. We kept it in the tub, which was covered in plastic, to contain all the mess. The system worked for us, but it was definitely tricky at times.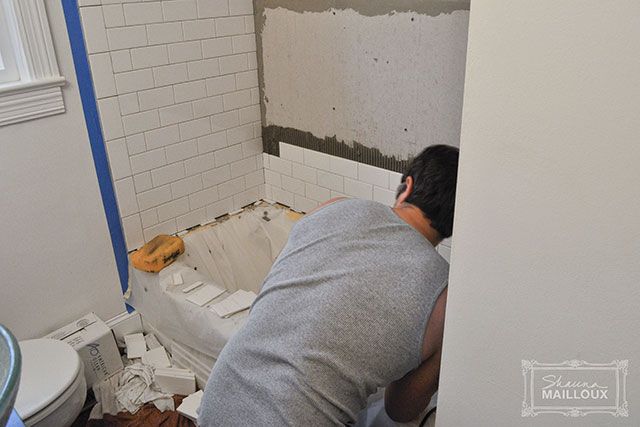 Seeing progress kept us motivated –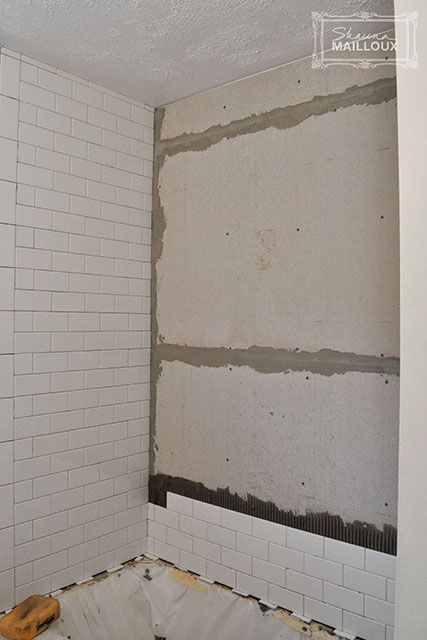 I think I was squealing at this point.
The last wall had the plumbing. We used a standard hole saw to drill holes for the pipes. It completely ruined the hole saw bit, but even so, it was cheaper than buying the drill bits made for tile.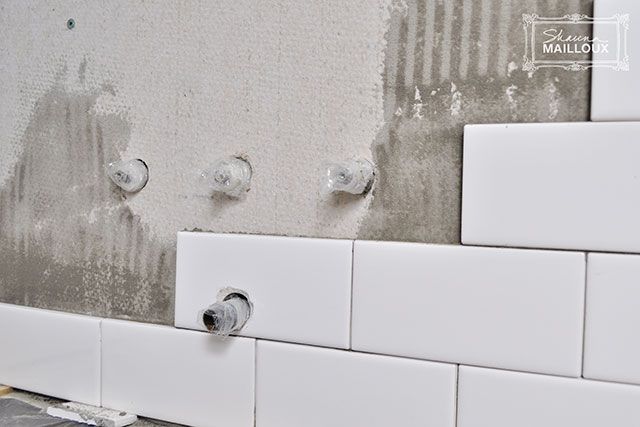 Almost there –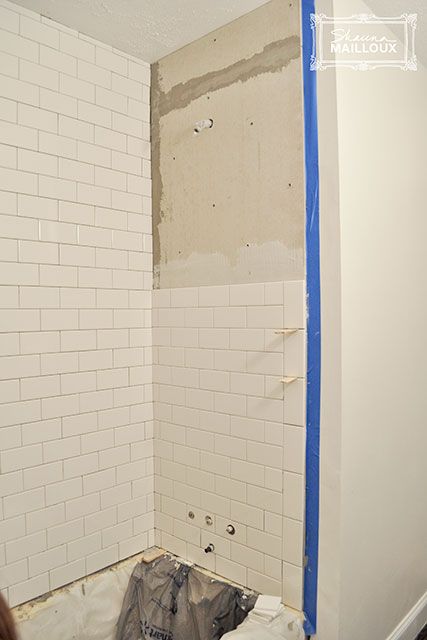 At this point, this was the most beautiful thing I had seen in my entire life. [It's possible that I was influenced by the relief of being DONE with tiling]. We still had more work to do though. First, we tackled the unfinished edge of the cement board & tile. We had a plan for that all along – to add a piece of wood trim along the side that goes from the ceiling to the floor. Not only does it give a finished edge to the tile (since we opted to install the cement board over top of the wall), but it also functions to cover up the crumbling wall along the tub.
At last, it was time to grout.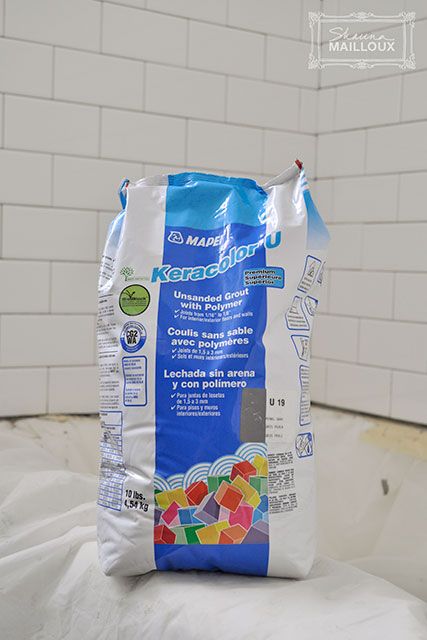 I choose gray grout because I think it makes subway tile have a more vintage look. This one's called Pearl Gray –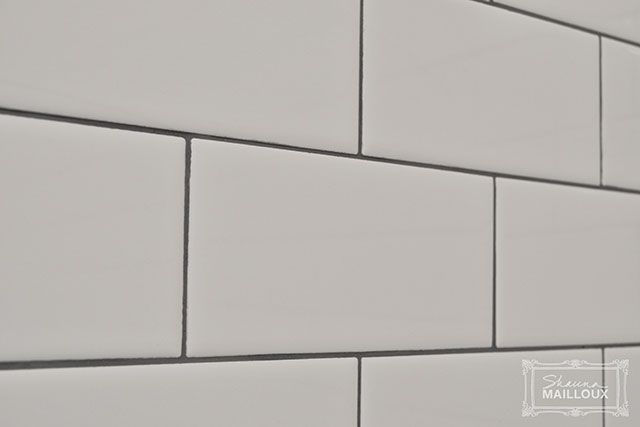 Grouting is messy, and kind of annoying, actually. To remove the excess grout, it took a couple different attempts with a clean sponge, and then a dry cloth to remove the remaining haze.
As annoying as grouting can be, it is definitely rewarding to see it completed!
Then came a few coats of grout sealer. Just apply it on the grout lines with a foam brush, then use paper towel or rag to to remove the excess off the face of the tile.
All that was left at this point was the finishing touches. The trim pieces along the side were primed, painted, & sealed with polycrylic. The trim makes sense now, right?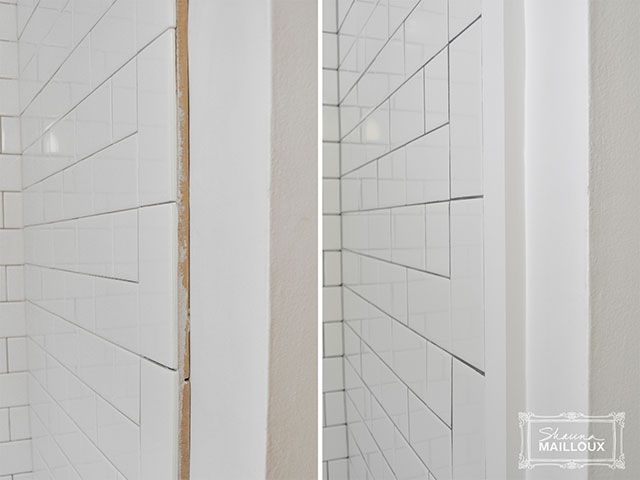 After some caulking, touch-up painting, & installing the new shower head & faucets (another headache), the bathroom tile is officially complete!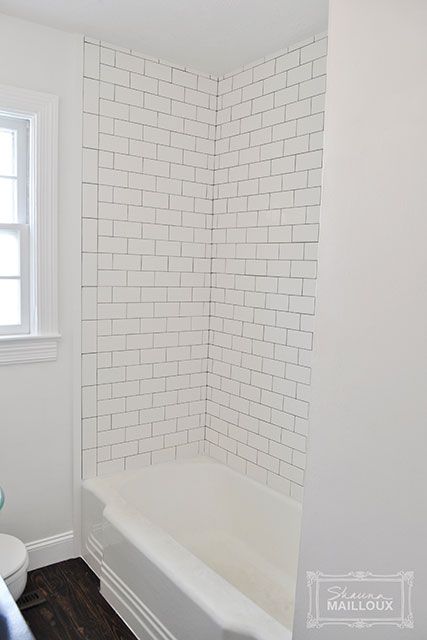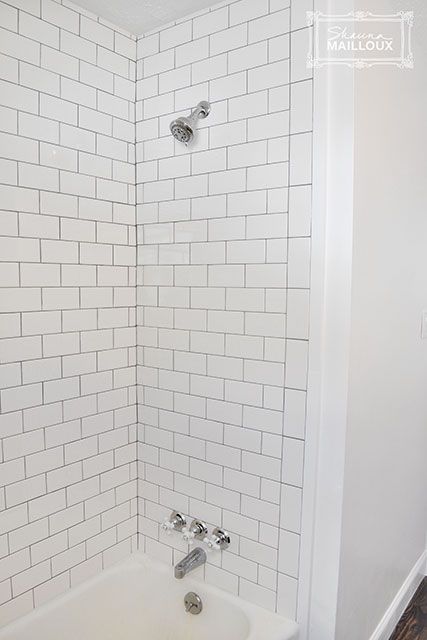 So much better than where we started, don't you think?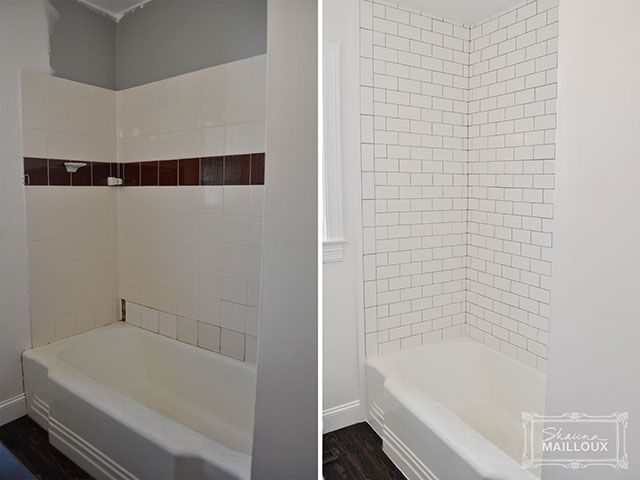 I can't quite call these the "after" shots because of the tub. Structurally, it's in good condition, which is one of the reasons why we opted to keep it rather than replace it. However, the finish is completely worn off, which is why it looks so dirty. I promise it's not – this is how it looks after some serious scrubbing!
Our original plan was to have it professionally refinished, but now I think I'm going to tackle it myself with some tub epoxy. (Anyone out there have any experience with that?) I haven't even planned a time for that yet…I've just been enjoying having a beautiful, functioning shower!
Update 2/4/13:
Forgot to add the cost breakdown!
Backer board: $51.50
Backer board screws: $9
Tile: $144 (600 @ $0.24/tile)
Thinset: $22
Grout: $12
Sealer: $12.50
Shower faucets: $28
Shower head: $55
Wood trim: $12
Trim paint: $0 (already owned)
TOTAL: $346
Related posts: