Good news: We finished tiling our shower! Awhile ago actually.
Bad news: Of course, we are having trouble with the plumbing for the fixtures. And I can't show it to you until that's finished.
Good news: I have some other things I can show you in the mean time!
For starters, the bathroom window. The previous owners installed white faux-wood blinds.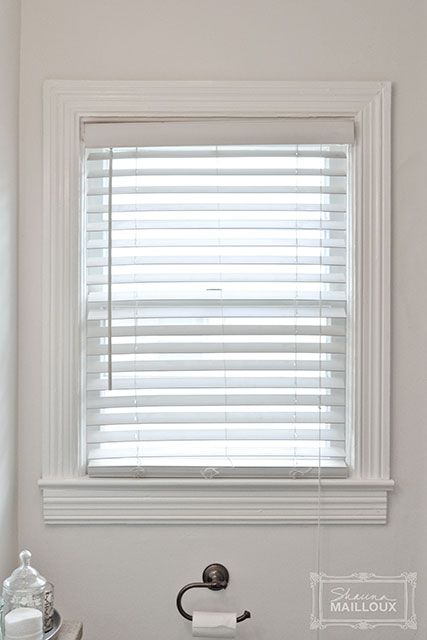 And a valance, actually, if you want to go all the way back to where we started.
They're nice blinds, not like those flimsy plastic ones. But I felt that I always had to have them nearly closed because of one little problem –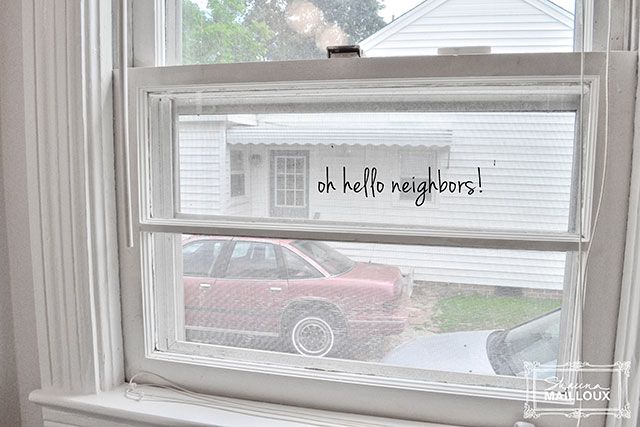 I like my blinds to be completely open to let in as much natural light as possible, but privacy was obviously an issue in this room since the next door house is so close by. Enter window film.
After removing the old blinds, filling the old screw holes, and giving the whole window a fresh coat of paint, I used some Artscape window film in "Etched Glass" over the bottom two panes. It's very easy to apply – clean the glass, cut the film to size, mist the glass with water, then apply & smooth with a plastic card.
The difference is great – you can't see anything in or out, but it still lets in all of the light.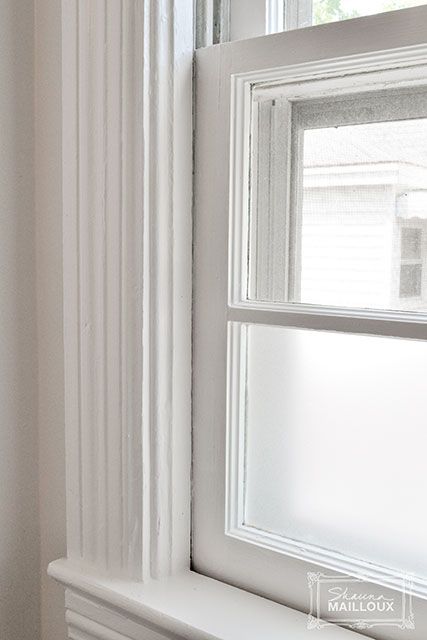 See?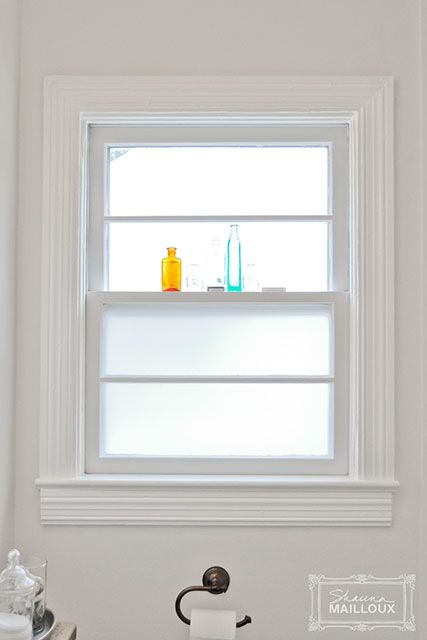 I left the top two panes open because I like to still be able to see the sky & the tops of trees 🙂
It's hard to tell in the photos, because I have a ridiculously hard time photographing windows accurately, but I put up a small collection of little bottles leftover from our wedding centerpieces. Just because I like them.
This wasn't a major project, but I do like the "after" much better! I like this clean, bright look on windows that you wouldn't pair with curtains.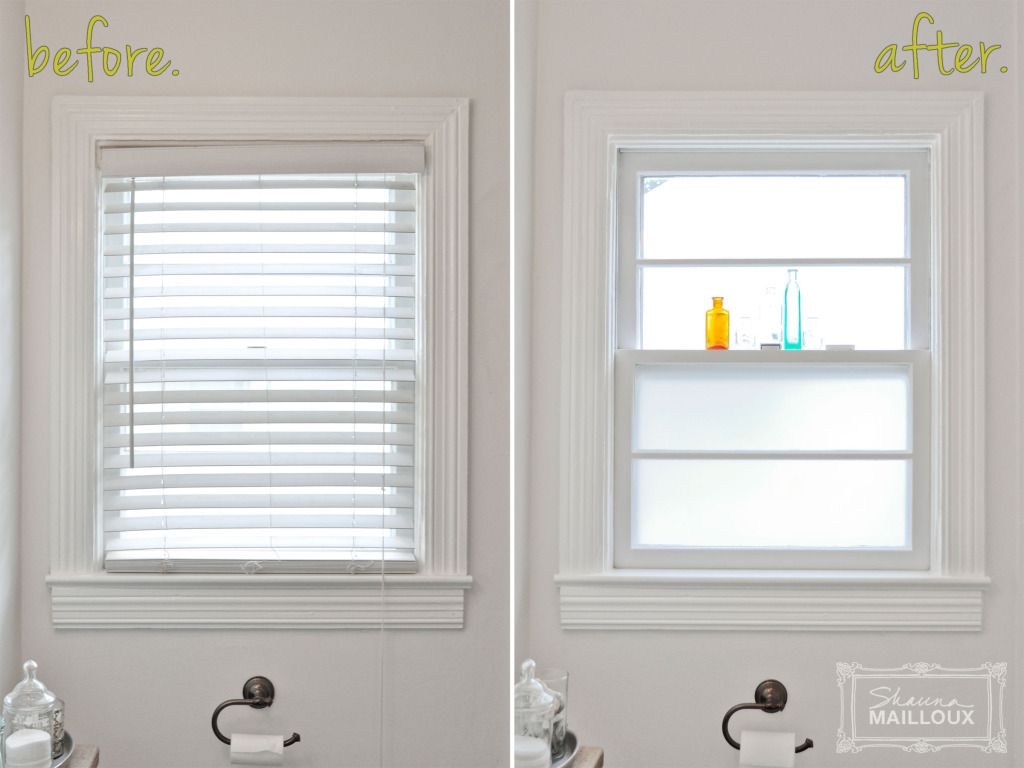 I used the other half of the roll of film to do the same to our kitchen window.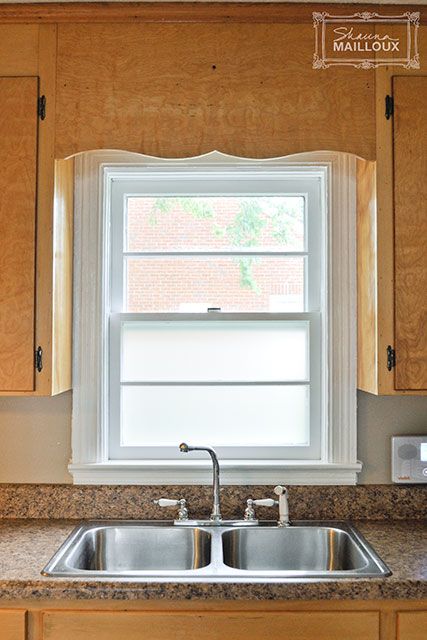 I fixed up the sloppy trim while I was at it. Ahh, clean trim 🙂
This window faces the house on the other side, so before, I had to keep the blinds mostly closed here too. It's amazing how much brighter our kitchen is now that we have some natural light coming from that side.
I cannot wait for this fall when we finally get around to updating the kitchen. It's not going to be a major renovation, but it will make a huge impact. We are going to be painting the cabinets, replacing the floor, & repainting the walls. I'm especially excited to remove this swirly header over the sink & add a fun pendant light – that alone is going to update the look! Don't you think?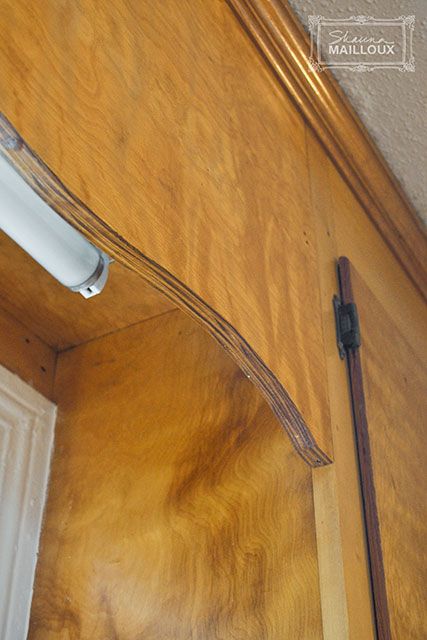 Update 2/4/13:
Forgot to add the cost breakdown! One roll of window film costs $20, so half a roll on each window is just $10 each!
Related posts: