Our hallway needed makeover, on a dime. Almost literally. Using lots of supplies I had on hand, this little face lift came in under $4!
The walls got a fresh coat of dark charcoal gray paired with crisp white trim. The gray is leftover paint from our kitchen – which I'm actually completely repainting after we redo the floors, so I can feel better now that it's getting put to good use. I never expected this tiny "room" to take the absolute longest time to paint, but I guess it makes sense considering that it involved cutting in around 7 doorways & a chair rail, plus the insides of 2 closets with shelves, and all the trim, doors, & ceiling. Glad that this time-consuming project is crossed off my list!
The little rug is an old one I had from college. It's true purpose here is to cover up a weird spot on the floor –
I think there used to be a heater there, or something? My original plan was to actually paint a design right onto the floor, like a painted rug, but there are other priorities right now so an actual rug will do the trick.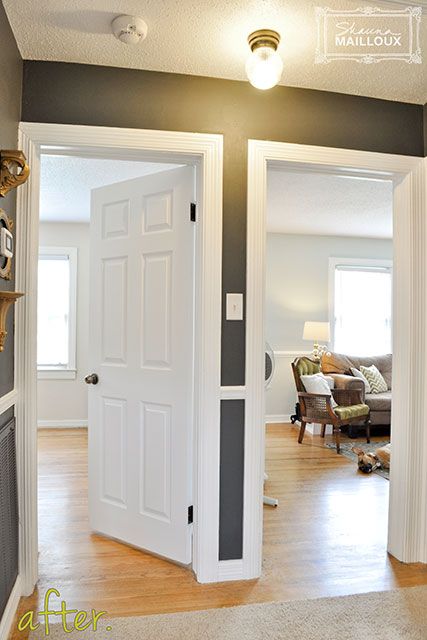 My favorite wall is the one leading to the bathroom –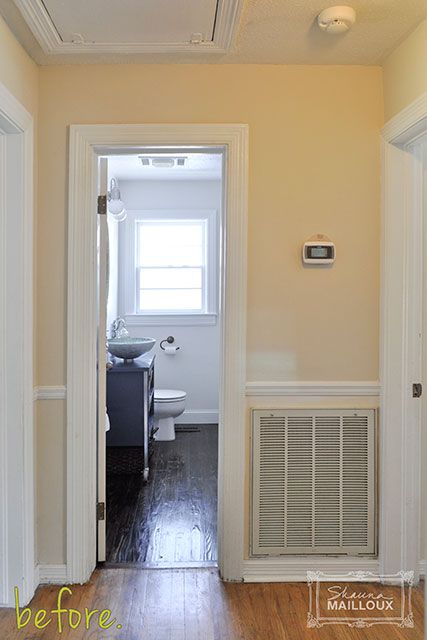 I love how the air return vent almost disappears now that it's painted this deep shade.
There's no good way to disguise a thermostat, so I dressed it up instead. (And a year later, I finally removed that lovely little leftover piece of wallpaper that we uncovered when we replaced the old thermostat, haha.)
The frame is an old one that I had in the living room gallery wall (which recently got rearranged & changed! I'll have to post an update soon).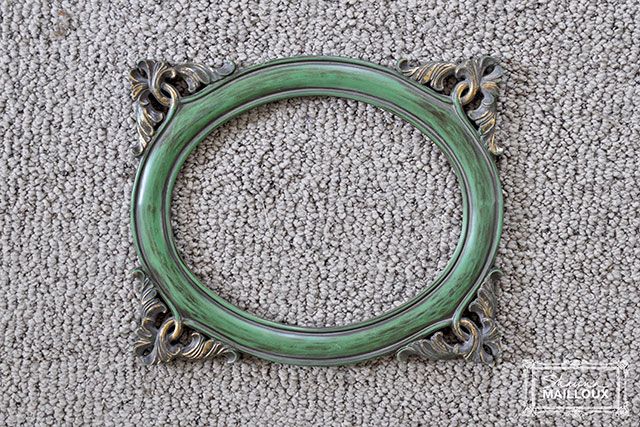 I've always loved this frame, so I was hesitant to do anything to it. But I busted out some gold Rub 'n Buff and I absolutely love it now. Should've done it sooner!
I found the two corbels at a Habitat for Humanity ReStore for $1 each. Not a bad deal, considering that one of them still had a $20 Kirklands price tag.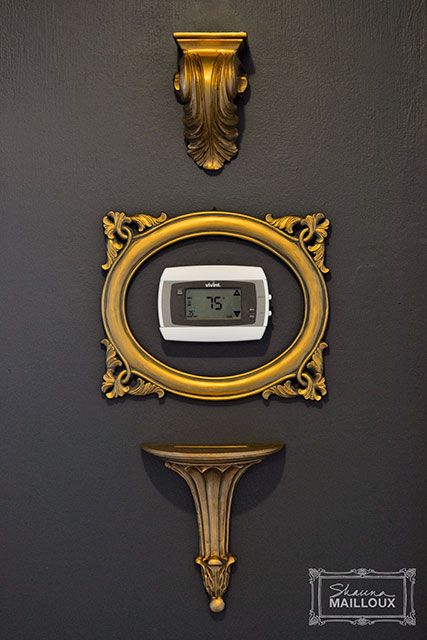 I just love how the gold pops on the dark wall. The ornate gold details paired with a dark charcoal wall makes my vintage-modern-loving heart happy 🙂
On the other side, I removed the door to the linen closet to use it as open shelving instead. (By the way – notice our brighter kitchen with the frosted window?)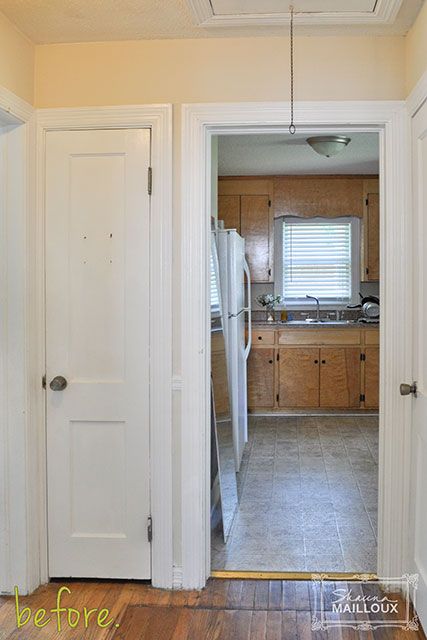 I like the look of open shelving, and also the function because it's very convenient to be able to just grab things off the shelf. But the real reason for this little switcheroo was to find a new home for Leo & Jaida's water bowl. We had it in the kitchen, but there's not really a good spot for it there that didn't involve tripping or soggy socks. Now it's out of the way, tucked into the alcove.
It would look nice to have large matching storage containers on each shelf, but instead I just used some that I already had and tried to make it look tidy. I painted the inside of the closet the same dark charcoal gray, caulked around all the shelves, and painted them glossy white to make it look finished and purposeful, and less like I was just feeling to lazy to have a door anymore.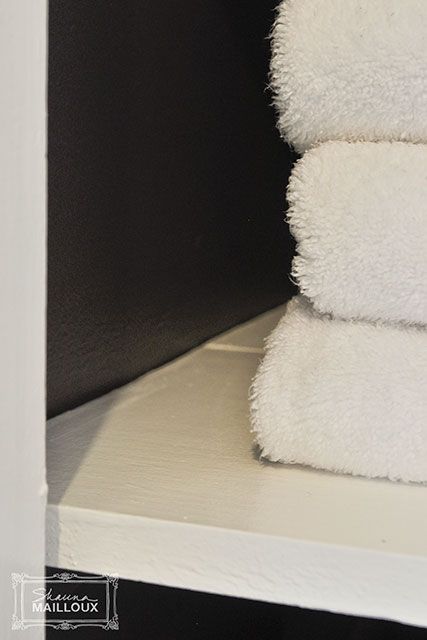 Actually, cleaning up all the old paint on the floors and caulking & painting the trim made a huge difference in this little room, don't you think?
I love how it turned out – it's currently my favorite room in the house! Probably because it's the only remotely "finished" room. Well, the bathroom is very close, which might be why I love this view now –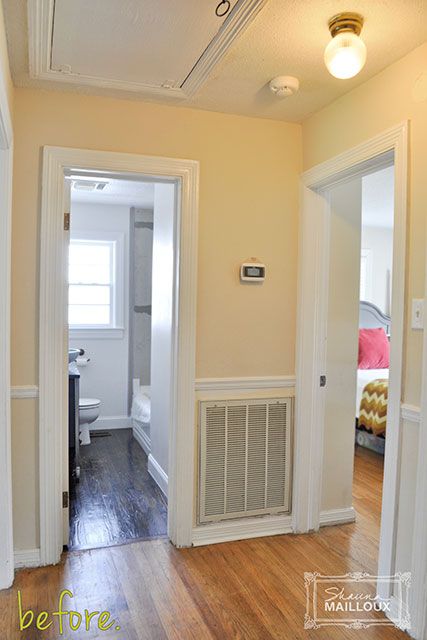 Or maybe it's the cute dog 🙂
What do you think? Are you a fan of bold walls, or do you gravitate towards more subtle colors?
Related posts: