I mentioned way back in this post that our gloomy mailbox was next in line for a makeover, after painting the shutters & the front door last fall.
Well, I finally got around to crossing that project off my constantly growing to-do list.
I'm a big fan of oversized house numbers. So I got some of my own thanks to some scrap plywood and a jigsaw!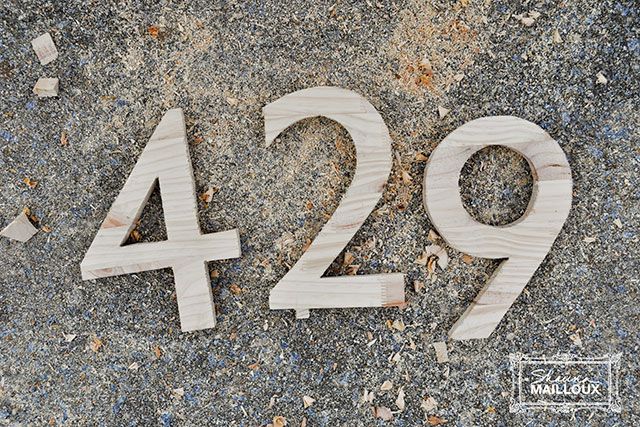 I like the industrial look of plywood & didn't want to lose that, but the natural color didn't have enough contrast against our light gray siding. So I yellow-washed them (with leftover paint from the front door that I watered down), just to give them some color but still be able to see the wood grain.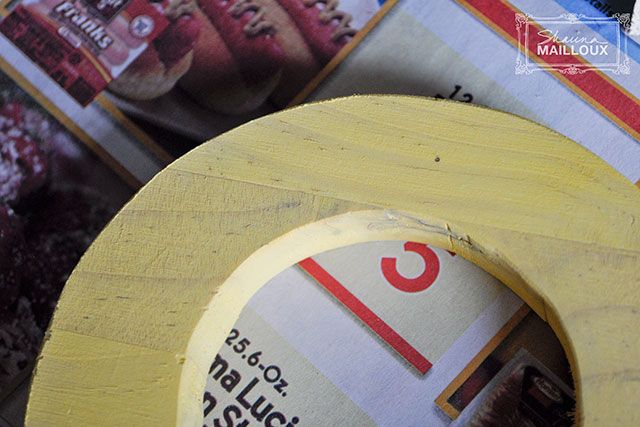 Then I sealed them with weatherproof spar varnish (the same stuff we recently used on our reclaimed wood bathroom floor) so there are no worries about rotting wood here. I was happily surprised that the varnish boosted the saturation of the yellow too. Win win!
To make room for the new house numbers, the mailbox needed to be shifted down. I had to figure out how to disguise the old screw holes, so I positioned the numbers so that two of the holes could be reused.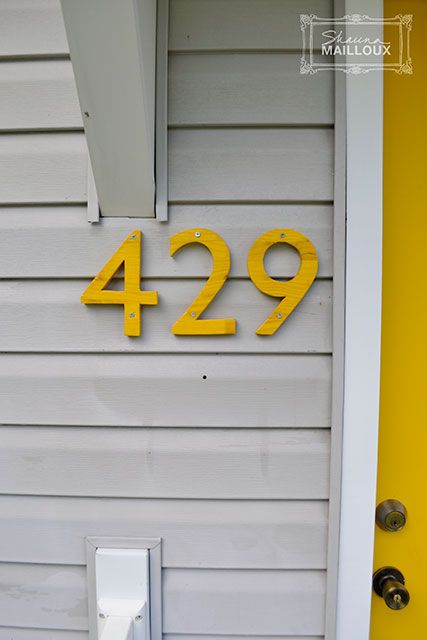 I like! I thought about some other ways of attaching the numbers to the house, but the exposed screws goes with the industrial look. Not to mention, it was the easiest method 🙂
Then I cleaned up the mailbox & abolished those sad looking stickers.
I primed & painted it the same warm gray as the shutters (Elkhorn Cactus by Valspar).
I painted the inside of the mailbox yellow just for a happy surprise!
I like how that gave a yellow hairline around the lid.
I would show you how much better it looks from the street, but then you would see how badly we need to weed & mulch the flower beds… 🙂 That's next in line (and then we're going to get rid of that carpet on the stairs!!). But here are some close-up after shots –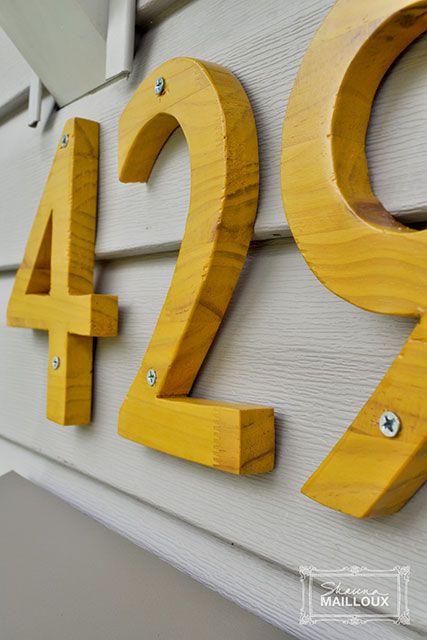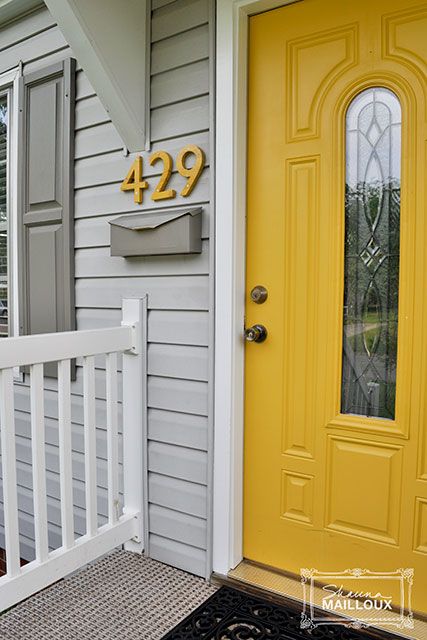 We like the little boost to our curb appeal! Definitely an improvement over what we had –
And thanks to some scrap plywood and leftover paint, this little facelift was F-R-E-E. Wohoo!
Related posts: